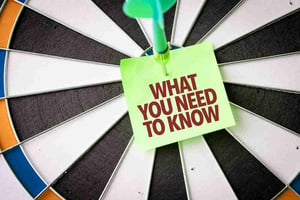 2018 was quite a year for the ASC industry. There were so many noteworthy announcements affecting ASC operations that it would be easy to miss some of them. One of the areas that experienced the most significant activity during the year was reimbursement.
Here are six ASC reimbursement developments from last year that all ASCs should know about.
1. ASCs moved to hospital market basket
Arguably the most significant reimbursement news — and perhaps the single most important piece of ASC news from 2018 — was the Centers for Medicare & Medicaid Services' (CMS) decision to align ASC and hospital outpatient department (HOPD) payment update factors.
Included in the 2019 final payment rule, that decision means ASC payment rates will be updated using the hospital market basket inflation factor rather than the Consumer Price Index for All Urban Consumers (CPI-U) for calendar year (CY) 2019 through CY 2023. This was a change long lobbied for by the Ambulatory Surgery Center Association (ASCA) and other organizations that represent physicians who perform procedures in ASCs.
The reason? As ASCA CEO Bill Prentice noted in a press release concerning the proposed rule, "ASCs use the same staff, services and supplies as HOPDs, so it only makes sense to apply the same inflation rate for our yearly updates."
The key takeaway: ASCs should see an increase in their CMS reimbursement from CY 2019 to CY 2023 compared to what they would have likely received had the inflation update factor remained unchanged.
As a result of this change, CMS updated ASC rates for CY 2019 by 2.1% on average (updates can vary by code and specialty).
Another reason the change in update factor is significant: Some commercial payers base their reimbursement rates on a percentage of Medicare (e.g., 150% of Medicare). Assuming these payers stay true to this approach to determining payment, their reimbursement rates should increase accordingly.
2. Definition change greatly expands device-intensive procedures
Thanks to CMS's decision to allow procedures with a device offset percentage of greater than 30% to qualify as device-intensive procedures, down from 40%, ASCs should now be able to afford to perform more than 100 new device-intensive procedures on Medicare beneficiaries.
As Prentice notes in a Q&A about the final rule, "This means that if the device portion of the overall procedure equals 30% or more of the total cost of the procedure in the HOPD setting, the total device cost will be included in the reimbursement rate when the procedure is performed in an ASC. This decision … effectively [grows] the approved list from 153 device-intensive procedures to 277 in 2019."
3. New Medicare-approved procedures
In the final rule, CMS finalized its proposal to add 12 cardiac catheterization CPT codes to its ASC covered procedures list. This addition was triggered when CMS revised the definition of "surgery" in the ASC payment system to account for certain "surgery-like" procedures that are assigned codes outside the CPT surgical range.
In addition, CMS added five other procedures performed during cardiac catheterization procedures to the covered list.
4. Previously added procedures remain covered
CMS assessed procedures it added to the covered list from 2015–2017, looking at their safety, effectiveness, and the beneficiary experience of these procedures when performed in the ASC setting to determine whether these new procedures continue to meet its criteria, including "whether they continue not to be expected to pose a significant safety risk to a Medicare beneficiary when performed in an ASC and continue not to be expected to require active medical monitoring and care of the beneficiary at midnight following the procedure."
In all, 38 procedures — which includes spine, vascular, and gynecologic procedures — were reviewed and, as the final rule indicated, will remain on the covered list.
5. Coverage for Exparel
The President's Commission on Combating Drug Addiction and the Opioid Crisis recommended that CMS review its payment policies for certain drugs that function as a supply, specifically non-opioid pain management treatments. Payment for such drugs that function as a supply in surgical procedures or diagnostic tests is packaged under the ASC payment system (as well as the Outpatient Prospective Payment System for HOPDs).
In the final rule, CMS confirmed the proposal to pay separately — at average sale price plus 6% — for non-opioid pain management drugs that function as a supply when used in a covered surgical procedure performed in an ASC.
Exparel, HCPCS code C9290, is the only code that currently meets the criteria, so it will receive separate payment when used during an ASC procedure. CMS indicated that other drugs may eventually meet such criteria.
6. Medicare tool compares reimbursement, patient costs
Want to know how much your ASC gets paid for a Medicare procedure compared to an HOPD? There's a new website for that.
Medicare launched the Procedure Price Lookup in November 2018. It allows users to compare the national averages of total procedure costs, Medicare payments, and patient payments for procedures performed in ASCs and HOPDs.
For example, a search for "Colonoscopy, flexible; with biopsy, single or multiple (45380)" reveals that the average total cost for the procedure performed in an ASC is $488, of which $390 is paid by Medicare and $98 is paid by patients. In an HOPD, that same procedure's average total cost is $936, with Medicare paying $749 and patients paying $187.
The tool also includes a link to a checklist patients can use to discuss procedure costs and options with their physicians and links to search for ASCs and HOPDs.
While the tool itself doesn't have any impact on reimbursement, it provides ASCs with yet another resource they can use to support the claim that they are a low-cost surgical provider. Pair this with positive outcomes and patient satisfaction data and an ASC has a compelling argument for why patients should choose it as their facility of choice.
What to Expect in 2019
It will be surprising if 2019 brings as many positive developments concerning ASC reimbursement as 2018, but there is still some news to keep an eye out for. With more ASCs performing total joint replacements, will 2019 be the year CMS finally adds one or more of these procedures to its covered list? What other complex procedures are under consideration as possible additions? The number of ASCs entering into bundled payment arrangements also appears to be on the rise. Will this trend continue? If so, what are its short- and long-term implications?
Looking back on 2018 and forward to 2019, one thing seems certain: It continues to be a good time to be an ASC.