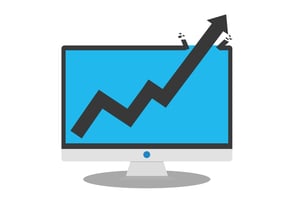 It's an exciting time to be in healthcare—especially the outpatient space. We're in the midst of a shift to value-based care, transitioning from the historical fee-per-service model to an approach that focuses on a better patient experience at a reduced cost. And it's happening quickly: The U.S. Department of Health and Human Services has set a goal to link 85 percent of all traditional Medicare payments to the quality of patient outcomes by 2016 and 90 percent by 2018.
With their longstanding ability to provide cost-effective, high quality care, ambulatory surgery centers (ASCs) are poised for success under value-based reimbursement models. But even though ASCs are well suited to the new environment, they still need to broaden their perspective in a few key areas to remain successful: maximizing revenues, controlling costs and adopting a data-driven approach.
With those objectives in mind, here are five things ASCs can do to thrive in the value-based world.
1. Optimize operational efficiency
The two biggest expenses for ASCs are staffing and the cost of medical supplies and equipment. Technology that captures patient pre-op information and schedules cases efficiently can reduce additional staffing needs and minimize turnover time between procedures. Technology also plays an important role in inventory management. By eliminating manual inventory management processes and minimizing unused supplies, ASCs benefit from lower expenses, greater efficiency and a healthier bottom line.
2. Manage your success with KPIs
Key performance indicators (KPIs) remain important, telling you where you stand and where there may be breakdowns in the revenue cycle that you must work to improve. To successfully manage your revenue cycle in this new reality you'll need to monitor KPIs frequently and step up reporting, with end of day reporting, weekly soft closes and a monthly score card.
3. Build a strong technology foundation
Gaining efficiency, monitoring KPIs and measuring outcomes all require easy access to operational, clinical and financial data along with the ability to analyze and share that data. This is only possible when data is stored digitally in systems that are connected and enable workflow automation. In the move to an outcomes-based payment model, interoperability among stakeholders is also essential to providing better care, measuring outcomes and ultimately, getting paid.
4. Gain insights with analytics
Analytics allow you to streamline processes, benchmark performance and dynamically make adjustments. In value-based programs, the ability to continuously learn, improve and adapt makes you a more responsive and reliable network partner.
5. Engage your patients
An important shift in value-based care is that patient experience is tied to reimbursement and patients often bear greater financial responsibility. Satisfied patients are more likely to pay and become advocates for your facility. Engaging with patients by creating an end-to-end communication connection will build confidence, satisfaction and loyalty and, ultimately, drive profitability.
By keeping a close eye on changing regulations while taking steps to maximize revenues, control costs and adopt a data-driven approach, ASCs can emerge as major players in the value-based world. How is your facility preparing for the transition?
Want to know more? Read our full article, "5 Things ASCs Can Do to Thrive in the Value-Based World," published by Becker's ASC Review this month.