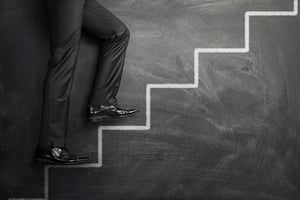 By Jessica Rutters, Administrator, Kingsport Day Surgery

Kingsport Day Surgery (KDS) is Medicare-approved, Joint Commission-accredited ASC has more than 50 credentialed multi-specialty providers in Tennessee. They offer services in specialties including ENT, general surgery, gynecology, ophthalmology, orthopedics, pain management, and urology, and have performed procedures on patients as young as six months and as old as 90 years. KDS went live with AmkaiCharts EMR and AmkaiOffice business management solution in October 2012.

Over the past four years, Jessica Arnold-Rutters, the ASC's administrator and an Amkai super user, has found a number of ways to enhance her and her staff's experience using information technology (IT) systems while maximizing their benefits. Here are five steps she recommends others consider to maximize their own experience with their software solutions.

1. Bite off what you can chew.

KDS's EMR and business management solutions include features ASCs can choose to implement at any time. Rutters says her ASC chose a "phased" approach to help ensure her staff is able to learn and effectively use the features that are critical to the ASC and avoid overwhelming them.

"We are not going to be a facility that has every bell and whistle our systems offer turned on today," she says. "We feel we don't have the time or resources available to use everything effectively and efficiently at once, but that's okay. If you can commit more time to technology, then you will be able to roll out more features quickly. If you cannot commit as much time, then you may choose to take a slower approach. Either approach can work with both AmkaiCharts and AmkaiOffice because they are so configurable."

She continues, "My goal is to continue to implement more and more features at KDS when they make sense. It's about prioritizing your efforts to match your goals and get the biggest bang for your buck."

2. Invest in staff training.

When staff members are given time to learn about an ASC's workflow and their systems' capabilities, Rutters says they will be more productive and better prepared to address issues that arise.

"When staff members are comfortable and confident with working in the systems, everything you want to do with the systems is easier and faster," she says. "When staff participate in webinars and training sessions, and are provided time to 'touch' features in the systems they may not interact with as often as others, you help keep the knowledge base fresh, which can save you a lot of time down the road."

In addition, Arnold-Rutters notes that conversations with customer service representatives are smoother when the support analyst and staff member can quickly get on the same page about issues specific to your ASC.

"If you have a strong understanding of the systems and your workflow, this will help you work with the support analysts to determine the most effective way to implement a feature or make real-time corrections."

3. Don't overlook your vendor's resources.

Amkai provides clients with AmkaiCentral, a portal that serves as a repository of user guides, support documentation, release notes and online support ticket submission and management. It is a resource that Rutters says she uses frequently.

"I often prefer to use AmkaiCentral over calling customer service as AmkaiCentral allows me to spell out my question and use checkboxes to tell Amkai exactly where I am in the system and what page I'm on," she says. "The resource that comes back to me is extremely knowledgeable in the area I require help in. AmkaiCentral allows Amkai to prioritize my need to the right person."

AmkaiCentral also provides resources that has allowed Rutters to address issues on her own.

"There's a tremendous level of documentation in it," she says. "I will regularly browse some of the pages on different topics to see if I can't fix a problem myself. I frequently find the documentation and answers I'm looking for in AmkaiCentral."

4. Provide education to the entire team.

Arnold-Rutters says KDS used to employ a nurse manager who was extremely knowledge in how to use AmkaiCharts EMR. When this individual left the ASC, there was no one at KDS with the knowledge to replace her.

To avoid this from occurring again, Arnold-Rutters has identified opportunities to share Amkai-related education with the entire staff.

"If someone has a question about a topic and Amkai sends me a training document on it, we're incorporating those pages into our staff discussions and making sure they go out to the entire staff," she says. "In the past, we would make sure to pass along the answer to the staff member asking the question but did not always share the information with the rest of the team. We are trying to communicate the tips Amkai provides to us on a more regular basis."

Arnold-Rutters says KDS is also emulating a common training technique used by the ASC's clinicians.

"We're doing more shadowing and cross-training surrounding our technology," she says. "In the clinical world, they are always focused on cross-training and keeping competencies up. We found that we became lax in that regard on the computer side. But computer competency is one of the most important skills you need to maintain these days."

5. Learn from other ASCs.

Arnold-Rutters says KDS often hosts guests who want to learn more about Amkai or takes calls from other users who have questions or are looking for advice.

"Very few people understand what it means to be an ASC administrator," she says. "That's something I learned when they gave me the keys here. There's no easy way to learn how to do this job as every center is unique and has its own challenges. You should try to find people who are willing to share a little bit of time and information with you. Usually, if someone can point you in the right direction, you can follow the line to the solutions you are looking for. I am always happy to be that person for other administrators, whether they want to discuss Amkai or any of the other issues we face in our ASCs on a daily basis."