Here, we highlight topics discussed from the "Improving A/R Management: How to Turn 'Accounts Receivable' into 'Accounts Closed" webinar.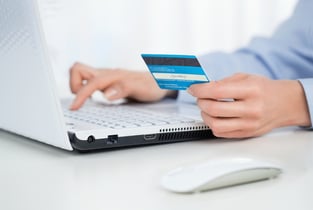 Jessica Nelson, Vice President of Revenue Cycle Services (RCS), and Dawn Carr, Client Service Management, for Surgical Information Systems (SIS), recently hosted a webinar where they discussed the management of accounts receivable by ambulatory surgery centers. The program provided attendees with an understanding of A/R and its importance in the revenue cycle; identified common challenges of A/R management, including those associated with COVID-19; discussed solutions and guidance to overcome these challenges and more efficiently close accounts, and shared insight on A/R key performance indicators (KPI) and benchmarking.
The audience was highly engaged and asked many questions during the webinar. Below are the highlights, edited for readability. To watch the program, please visit the SIS Resource Library.
Q: I currently have more than 60% of my accounts receivable in A/R>90 buckets and need to put a plan in place to reduce this metric. How do I get started?
A: Ultimately, this starts with setting and meeting goals. You want to gather the data for the A/R KPI(s) you want to measure. In your case, I would suggest a percentage of AR>90 and/or dollar reduction amount. Where do you want to get to with those goals and benchmarks? Meet with your team to understand the reality of any goals or benchmarks that you're going to establish and then monitor and measure those metrics. Set the timeline to achieve goals and set checkpoints to review the progress you're making as you're going through the process. It's always great to celebrate achievements and continue to discuss your progress when you encounter other obstacles.
In an effort to understand any setbacks or no forwarding moving progress, your A/R specialist or the representatives that you have working on your accounts should be able to tell you what obstacles they're running into so that you can plan with them to overcome those and reduce your A/R.
Q: I understand the importance of surgeons dictating timely with complete information. How should I encourage my physicians to complete and sign their operative notes in a timely manner?
A: This boils down to constant communication with surgeons. You should remind them weekly, even daily, what documentation they have outstanding. Assign someone to be responsible for communicating with them and confirming op notes have been dictated.
If you have repeat offenders, you might want to have a conversation with the appropriate leaders if the necessary action is to inform the surgeon that if they cannot complete any delinquent op note(s) immediately, they will no longer be permitted to perform surgeries until they have been completed. Stress to the surgeon that not completing dictation timely delays payment and can cause denials and possible lost revenue due to timely filing deadlines.
Q: If an insurance company denies a service stating it wasn't medically necessary, is there anything that can be done?
A: Start by contacting the performing physician and inform them there is a case denying as not medically necessary. You will need to submit additional documentation to show why the service was medically necessary.
Verify the diagnosis codes submitted are appropriate and review the history and physical to see if there are any additional diagnoses that can be used to support medical necessity. You may want to have the surgeon write a letter describing in detail why the service was medically necessary.
Q: How do you contact an insurance commissioner?
A: Start by doing a web search for your state and "insurance commissioner." That should help expedite your search and help you find the specifics about how to file a complaint. The method to do so for each state varies. Many of them have the ability for you to file a complaint online. If you have a complaint about multiple claims that haven't been paid, you might be able to submit them all together with supporting documentation.
Make sure you have and submit the data concerning the claims: patient name, date of service, date claim was submitted and denied, and whether the claim was submitted via paper or electronically. If additional information is requested, the commissioner should get back to you with this request and then will render a decision.
Q: How many accounts per day should an A/R representative be expected to follow up on?
A: We refer to this as "A/R productivity." This expectation can vary for many reasons that you should consider as you're setting productivity metrics. For example, what's your volume of cases per day? Do you have dedicated people working A/R versus multitasking with other roles and responsibilities? What type of payers do you have contracts with? What type of denial reasons do you typically encounter?
We do not recommend a KPI around A/R productivity because there is a difference between productivity and account resolution. If you want to look at productivity, between 25 and 40 accounts a day is generally reasonable. Some days may be higher, others lower depending on the type of follow-up required. Appeals, in general, should be given more time than a claim status.
Another way that you can measure productivity is based on what you have in your AR inventory and what percentage of that you want to be followed up on within a 30-day timeframe. A good expectation is that 90% or more of your A/R will be followed up on at least once every 30 days. For example, you would take your total number and dollar of accounts worked within 30 days and divide it into the total number of accounts in inventory to get your percentage worked.