Collaboration Between Leading Healthcare IT Solution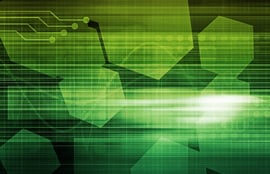 s Providers Disrupts the Status Quo
SourceMed's mission is to create innovative solutions for outpatient surgery and physical therapy providers. To do this we work in partnership with other leading Health IT vendors to give providers an edge in today's constantly changing environment.
We've come together in a deeper partnership with Change Healthcare through our joint commitment to address the critical challenges facing outpatient healthcare providers. With a shared vision and the expertise to help facilities and practices run more efficiently, we are setting a standard for how healthcare technology should work together.
The partnership is multifaceted. It is both strategic and tactical. Outpatient providers will see benefits from their first interaction with patients. Tight integration between SourceMed and Change Healthcare solutions allow data to flow from front to back office applications.
Registration
Eligibility
Financial Responsibility Estimates
Claim Submission
Rejection and Denial Management
Payment Reconciliation
Patient Billing
Dashboard Reporting
SourceMed and Change Healthcare's strategic partnership demonstrates how collaboration can streamline workflows and processes in the outpatient industry.