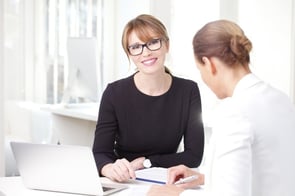 Competition for the best Ambulatory Surgical Center (ASC) administration jobs is very competitive, and the field is growing rapidly. According to the Bureau of Labor Statistics, the demand for qualified Healthcare Administrators will increase by 17% between 2014 and 2024.
A challenge for our industry is how to determine the most "qualified" person for the job. One way to distinguish yourself from other candidates is with a Certified Administrator Surgery Center (CASC) credential.
CASC is obtained through the Board of Ambulatory Surgery Certification (BASC). Successful completion of the CASC examination certifies that you have the knowledge, understanding, and skills required to be an effective ASC administrator in multiple areas, including legal & regulatory issues, financial management, human resources, quality, and clinical operations.
While you do not necessarily need the CASC credential to be hired, it is an important benchmark of your demonstrated knowledge of multifaceted, day-to-day ASC operations. By qualifying for, passing, and maintaining the CASC certification through continuing education, you'll be recognized as well-versed in all aspects of ASC administration and up-to-date with changes in pertinent laws and regulations.
The CASC certification also can bring financial benefits. CASC-certified clinical administrators earn approximately 19% more than non CASC-certified clinical administrators, according to a 2012 survey from Ambulatory Surgical Center Association (ASCA).
Obtaining the CASC Credential
The first step to pursuing the credential is to determine if you meet the eligibility requirements outlined in the Candidate Handbook. This handbook is the best resource for potential candidates to review prior to applying to take the exam and covers everything that an interested candidate needs to know, including how to apply, eligibility requirements, an exam content outline, continuing education requirements, and much more.
"In order to obtain the credential, an individual must meet certain eligibility requirements and achieve a passing score on an examination designed specifically to test the knowledge considered relevant to be an ambulatory surgery center (ASC) Administrator."
— Candidate Handbook
Once the eligibility of interested candidates has been determined by BASC, they are tested in five content areas: Delivery of Patient Care, Quality Management, Human Resources, Financial, and Regulatory and Legal Issues. If they obtain a passing score, they are CASC certified by the Board of Ambulatory Surgery.
Maintaining CASC Certification
Once earned, the CASC Certification is issued for a period of three years. During that three-year cycle, CASC certified individuals will need to maintain continuing education through AEUs (Administrator Education Units) and pay an annual certification fee in order to retain the credential. We'll explore different ways to keep your certification current (and why maintaining it over the long term is beneficial) in our next post.
Next Exam Period
The next CASC Examination Period is June 1 to June 30, 2016.
Applications for this session were due in April. The subsequent exam period will be October 1-31, 2016 with applications due in August. More information about the application and exam dates is available at www.AboutCASC.org.
Industry Standard
CASC Credentials have become the gold standard of the ASC industry. The ongoing education, recognition, and opportunities offered by the CASC program will place you ahead of other candidates and accelerate your earning potential. Get a head start on advancing your career by taking advantage of this opportunity!

What would you "Ask a CASC" if you had the chance? We're starting a new Q&A blog series to help you navigate the most important issues in ASC management. Submit your questions in the form on the right and check back for answers from SourceMed's own CASC certified experts.

[cascMod]