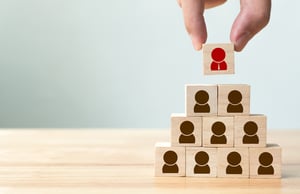 Ann Geier, MS, RN, CNOR, CASC, chief nursing officer for Surgical Information Systems, provides tips on ASC management and succession planning in two articles recently published by the Association of periOperative Registered Nurses (AORN).
In "Considering a Move to ASC Management? 4 Things to Know," featured in The Periop Life, Geier identifies scheduling quirks of working in an ASC and qualities essential for a successful ASC manager.
In "5 Dos and Don'ts for ASC Succession Planning*," featured in Periop Today, Geier notes the importance of ASC leadership taking a broad perspective concerning succession planning and shares tips for more effective succession planning.
Geier will be presenting at AORN's Global Surgical Conference & Expo, April 6-10 in Nashville, Tenn. She will be speaking on "ASC Succession Planning: Prepare Today for Surprises of Tomorrow" on Monday, April 8, from 4:30 pm - 5:30 pm.
*AORN account may be required for viewing.