Q&A with Jessica Nelson and Ann Thom.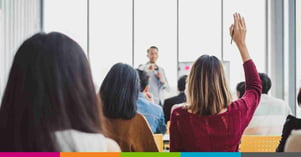 Jessica Nelson, Vice President of Revenue Cycle Services (RCS), and Ann Marie Thom, RCS Client Services Manager, for Surgical Information Systems (SIS), recently hosted a webinar where they discussed common causes of denials in ASCs and what surgery centers should do to overcome these challenges and submit successful appeals. The audience was highly engaged and asked many questions during and after the webinar.
Below are the highlights of those questions and responses provided by Jessica and Ann, edited for readability. To view the webinar on-demand, please visit the SIS Resource Library.
Q: How do I know if my appeals are being processed successfully? Is there a key performance indicator (KPI) or metric I can measure?
Jessica Nelson: Consider using transaction codes to track your success with appeals as they are being followed through during accounts receivable (A/R) follow-up. For example, when an additional payment is received on a claim as a result of an appeal, post the transaction as "Appeal Payment". For appeal denials, post the transaction as "Appeal Denial". You could trend by either the count or dollars posted month over month. Another good KPI or metric that will help show you how your denials are affecting your overall A/R is your denial rate. Industry standard is 5% of claims or less for denials. If you are higher than that standard, this is an area where you will want to benchmark and look for ways to improve performance.
Q: What would you recommend we do when we have a payer that is unresponsive to our calls, emails, or appeal letters?
Ann Thom: If you've never received a formal denial on a particular type of claim and you just need to figure out why a payer is not responding, you can send them a letter, but make sure it's detailed as to the steps that you have taken so far. Make sure all your efforts have been documented. Then understand that there's a difference between filing an appeal and a complaint. If necessary, you can use all your documentation to file a state-level complaint. Once again, it's important to document all your efforts along each step of the way.
Q: We've requested a range of codes be preauthorized before and been told no. What should we do then?
AT: This is a difficult situation. Some payers are not going to provide you with an explanation why. The key here is educating yourself. Some of the payer portals are really good resources for this type of information.
With that said, if you're using portals, you should get on the phone with your payers periodically to discuss preauthorization. The data in those portals are sometimes not updated frequently. It can be surprising how outdated those portals become. That's why it's always good to get someone on the phone and then document who you speak with, any reference numbers, and all other details. You can't push payers to do something they don't want to do, but you can show your efforts to do what you believe they are expecting from you.
JN: In addition, you can educate your scheduler or verifier to perform reconciliation. If you're unable to get the range of codes authorized, you may be able to work with the referring surgeon's office. Let them know that they are routinely sending one code for a procedure that ends up being a different code. Providing that type of feedback to the surgeon's office may prevent you from needing to go to the payer for a range of codes.
Q: The payer verified eligibility and then denies us after the fact, saying the patient was ineligible. How can they do that?
AT: Some of your patients may be on COBRA or individual policies where they are required to pre-pay their premiums. They are often given a grace period to make payments. If no payment is made, the coverage may be retroactively terminated back to the last month the premium was paid. Taking this into consideration, you need to establish policies and procedures and be diligent in identifying when patients lose their coverage, so you do not proceed with performing a procedure that is ineligible for reimbursement. This happens quite often, so you need to plan for it in advance.
JN: This is a situation where you could get the patient involved. If it's a COBRA situation, they may have received new insurance with an employer and their insurance information may not have been updated. If you are unable to locate the new insurance information, you should reach out to the patient.
Q: I'm new at my ASC and have never written an appeal letter. Are there examples or templates I can use?
AT: There are lots of good resources on the internet. Doing a Google search should help you find good websites. You'll quickly discover there's so much information out there that you'll be able to utilize to pull information and then make your own letter. Some of what you will find is specific to certain types of specialties and procedures. You can incorporate this information into your appeals levels and build a library.