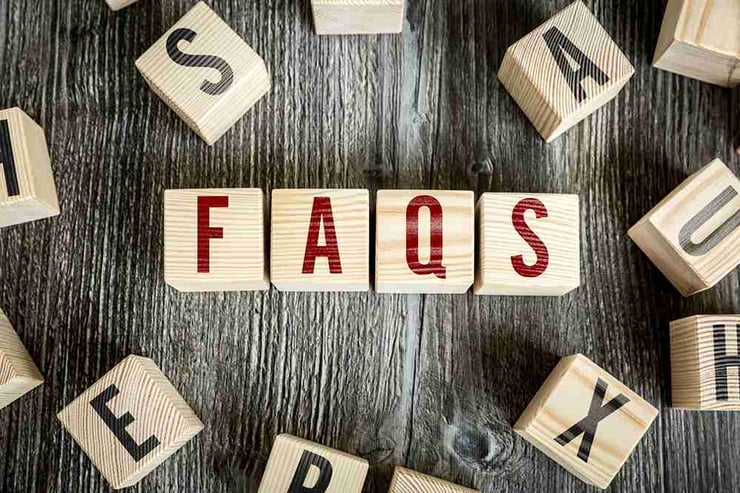 Back in June, I wrote a blog about 10 easy ways to use SIS Complete. Since then, I've received several frequently asked questions during online demonstrations and webinars that I would like to address here. In case you aren't familiar with SIS Complete, it is an all-in-one technology solution that was built from the ground up specifically for the cloud. It is easy to use and provides powerful analytics capabilities for case costing and other such insights. Now, on with the FAQs.
What are the components that make SIS Complete "complete"?
SIS Complete includes everything you need to run your ASC from the business side and clinical side. Components include: scheduling; insurance verification; registration; electronic patient and staff notifications; a patient portal for preop and postop electronic questionnaires and instructions; patient tracker boards; clinical documentation, including nursing, physician, and anesthesia; automated vital sign capture; medication reconciliation with Surescripts®; physician office case request and communications; configurable physician documentation via desktop or mobile device; and all aspects of coding, billing and revenue cycle; and analytics.
What's the value of a "complete" solution?
More than likely, today you have a "hodgepodge" of IT solutions from different vendors that are interfaced. These individual solutions are costly, and maintenance of the interfaces can be a headache and require outside IT support. With a complete solution like SIS Complete, all components reside on a single database, so there are no interfaces to worry about. And you will save money by purchasing a bundle from one vendor. Plus, if you need Support, there is one number to call.
What technology do I need to purchase to use SIS Complete?
Because SIS Complete is cloud-based, you just need computers that can access the Internet. There are no servers to buy. If you are implementing an electronic medical record (EMR) for the first time, you may need to purchase new computers for the clinical areas of the ASC that are on paper today. And if you elect to wall-mount large monitors to display the patient tracking boards, you may need to purchase those monitors.
How difficult is it to transition to a cloud-based solution?
Implementing a cloud-based solution is very different from technologies of the past. With SIS Complete, in many cases we can bring over data elements from your existing system. In addition, we use a model database based on years of experience in implementing ASC management and EMR software, so you don't have to start from scratch. Finally, because SIS Complete is in the cloud, it is always installed 100% remotely, so you don't have to have vendors on site during the pandemic.
How difficult is it to use a cloud-based solution?
In addition to being cloud-based, SIS Complete was designed by human factors experts. That's just a fancy way to say the design is intuitive and easy to use. Training only takes hours, not days or weeks. Plus, SIS Complete offers online help and walkthroughs within the application in case a user needs a refresher or you need to train a new staff member.
What are the major differences between a cloud-based and hosted or on-premise solution?
The biggest difference is security. The term "cloud" is thrown around a lot, but it can mean different things. Traditionally, ASCs have hosted their software on a server that is on the premise, often referred to as "on prem." This model doesn't use the cloud at all, and security is the center's responsibility. As cloud technology has grown, vendors started offering to host their client/server "on prem" solutions for their clients. This model moves much of the security burden from the center to the hosting vendor, but legacy architecture that was not built specifically for the cloud, as well as the need to connect through an application like Citrix, is not ideal when you look at the benefits of a true cloud solution. A true cloud, or Software as a Service (SaaS) application like SIS Complete, was designed for cloud environments with advanced security tools and monitoring technologies not available with earlier technologies.
If my ASC's data is stored in the cloud, do we still own and control it?
Yes, even though your data is in the cloud, it is still your data, so you own and control it.
What security measures are in place to protect my data?
The short answer is "a lot," and likely more than you have in place today. With all the emerging cyber threats it has never been more important to be on top and stay on top of cybersecurity. In Q4 2019, healthcare ransomware attacks were up 350% – and that was before the pandemic, which has caused the numbers to continue to increase. SIS Complete offers sophisticated solutions for continuous monitoring, detecting, and alerting. SIS has an experienced, dedicated 24/7/365 security operations team. And SIS Complete has achieved SOC2 Type II compliance, which is a rigorous third-party audit that follows the National Institute of Standards and Technology (NIST) Cybersecurity Framework. For more on cybersecurity and how it relates to true cloud-based software, watch our informational panel discussion and receive one hour of AEU credit.
How are updates to SIS Complete accomplished?
One of the benefits of SaaS software is that updates are deployed by SIS automatically, and there is little to no impact on your production environment. With SIS Complete, you no longer have to schedule upgrades for afterhours or weekends as with traditional client/server software.
How is data on SIS Complete backed up?
SIS uses redundant data storage in multiple geographical locations for both high availability and backups.

11. How do I know if SIS Complete is right for my ASC?


If you are looking for a comprehensive, easy-to-use, ASC technology solution that offers the benefits of being in the cloud – all from one vendor – then SIS Complete is for you. I encourage you to read my blog "10 Easy Ways to Use SIS Complete" to learn more, and visit the SIS Complete page to schedule a demo.