SIS will join ASC professionals, practitioners, and experts at ASCA 2022, the surgery center industry's largest educational conference and tradeshow.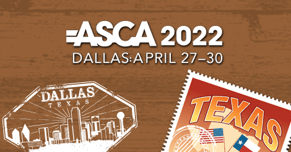 Surgical Information Systems ("SIS"), the industry leader for business and clinical surgical software for ambulatory surgery centers (ASCs) and hospitals will exhibit and present during the Ambulatory Surgery Center Association (ASCA) 2022 Conference & Expo in Grapevine, Texas, April 27-30, marking the return of the in-person conference.
A Silver level sponsor, SIS will showcase the latest in ASC software innovation, including its comprehensive ASC platform, award-winning clinical documentation solution[1], and revenue cycle services.
Over 2,200 ASCs use SIS solutions to Operate Smart and ASCA attendees visiting the SIS exhibits will learn about:
SIS Complete, an all-in-one ASC solution that helps ensure the right information is available to the right user throughout the entire surgical process, all from the cloud

SIS Charts, the #1 ranked ASC EHR that covers all perioperative care phases and features configurable clinical workflow tools and concurrent charting that drive additional productivity

[2]

SIS Analytics, an ASC business intelligence tool for actionable analytics

SIS Advanced, a cloud-based solution that makes it easier for ASCs to streamline communications and improve engagement with patients, nurses, physicians, and surgeon offices
During the conference, SIS' Director of ASC Solutions, Daren Smith, BSN, RN, will present the following session:
The Tech-Enabled ASC: How Innovation Can Keep ASCs Competitive and Viable
ASCs are facing unprecedented levels of competition for surgical cases, physicians, staff, payer contracts and more. While the ASC model is ripe for success in a healthcare environment increasingly focused on high quality and low costs, individual facility success will be largely dependent on a center's ability to become the provider of choice for its market. Innovative solutions are playing an increasingly important role in achieving this critical objective. This presentation will highlight the wide range of innovations currently available and making their way into the market to support all aspects of an ASC's operations, including patient/physician engagement tools, robotics, artificial intelligence, RFID, telemedicine, and all the other innovation buzzwords being thrown around today.
Thursday, April 28, 4:15-5:30 PM, Dallas 5/6/7 Room
---
Will you be at ASCA 2022? Come say hello!
Take a few minutes to stop by SIS Booth #503 while you're in Dallas and learn about the new and upcoming features for our award-winning products.
Want to take a deeper dive into what our cutting-edge technology can do for your facility? Set up some time with our EHR experts to discover what's possible with SIS.
[1]Black Book Research Rankings – "Top Technology Solutions: Ambulatory Surgical Centers" March 2022, "Top Technology Solutions: Ambulatory Surgical Centers" March 2021, "Top Technology Solutions: Ambulatory Surgical Centers" February 2020, "Top Technology Solutions: Ambulatory Surgical Centers" April 2019, "Top Ambulatory Electronic Health Records Solutions: Ambulatory Surgical Centers" April 2018, "Top Electronic Medical Records/Electronic Health Records Vendors" April 2017, & "Top Ambulatory Electronic Health Records Vendors Comparative Performance Result Set of Top EHR Vendors," May 2016.
[2]KLAS Research - KLAS Research Rankings - "2022 Best In KLAS: Software and Services"