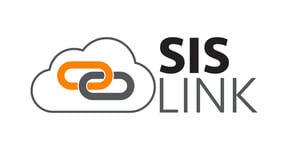 When considering surgery, it makes sense that patients would prefer a more efficient and convenient option. This same sentiment can be equated to surgeons – they, too, would prefer a more efficient and convenient facility.
Surgeons often favor ASCs because of the greater control over the details: assembling highly trained teams, utilizing equipment best suited to their techniques, and working out of a facility that caters to their specialties.
But the ASC + surgeon relationship must be nurtured outside of the OR, too, and it all starts at the beginning: if the surgeon's office can easily book the surgery.
SIS Link bridges the gap between the surgeon's office and your ASC, making electronic case requests and communications more convenient and efficient for everyone.
Here are four benefits of using SIS Link in your ASC:
1. Efficient Schedule Requests & Maintenance
If a surgeon's office staff consistently struggles to book surgeries at your ASC – or has more convenient options – they'll likely begin to turn to other surgery centers to do their business. With SIS Link, the surgeon's office has an always-current view of the surgeon's schedule at the ASC and can electronically (aka quickly) submit case requests. Equally, the ASC can easily review and process case requests in their queue.
SIS Link also lessens the back-and-forth communication by offering the ASC the ability to configure required fields of information needed for scheduling, helping to ensure that all the information needed for scheduling is accurate and complete right from the start. Furthermore, staff in both ASC and surgeons' offices can track the status of all cases requested through the system, including pending, denied, canceled, and performed cases.
2. Increased OR Potential & Reduced Manual Labor
Efficiency is key when an ASC wants to increase its case volume. Electronic case requests free up time and labor that would otherwise be spent managing time-consuming paper, fax, and phone requests, allowing ASC staff to handle requests and schedule cases more efficiently and quickly.
When asked how SIS Link has benefited their surgery center, a SIS client at a busy orthopedic ASC says, "SIS Link allows us to accept cases in at our workflow convenience as opposed to answering phone calls to take cases all day long. The physician office assistants for each surgeon are set up to be able to schedule in their block time – they enter all the necessary information we need to review the case, and then they appear on a tracker for us to go through those as we have time and accept or deny those if the case cannot be done at the center for reasons of insurance or patient criteria."
3. Automatic Data Entry & Information Sharing
Keeping patient records up to date is a team effort between the surgeon's office and the ASC. SIS Link makes it easier on everyone by electronically and securely attaching documents for both requested and booked cases, which then become available in the patient record.
4. Automated Coding
Supporting the complete experience, SIS Link also benefits the billing process. Procedure and diagnosis dictionaries from SIS Office are carried over into SIS Link, eliminating the need to enter new procedure or diagnosis codes more than once.
ASC and surgeons' office staff can also access the shared documents attached to previously performed cases and review information on those procedures – including transcribed Op Notes – for postop follow-up and billing.
Want to see how SIS Link is simplifying case requests for ASCs and surgeons' offices? Learn more!