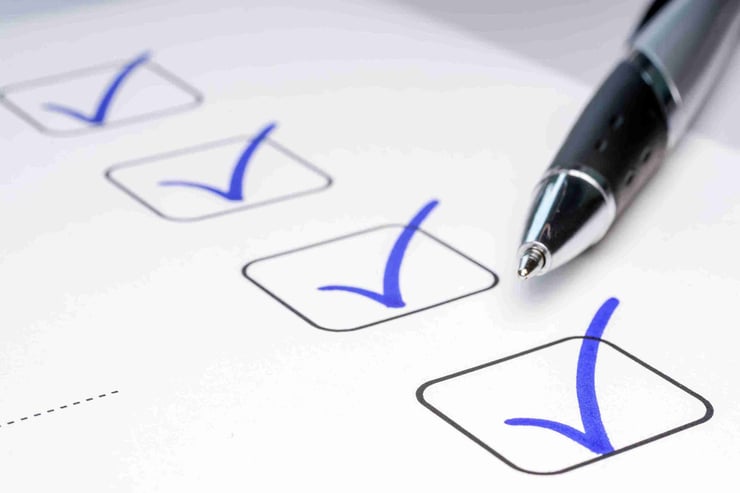 The combination of ASC management, clinical documentation, patient engagement, and physician mobile capabilities on a single database cloud platform redefines expectations for ASC software
Alpharetta, GA – May 15, 2019 – Surgical Information Systems (SIS), the industry leader focused exclusively on delivering perioperative IT to ambulatory surgery centers (ASCs) and hospitals, has announced the launch of SIS Complete™. This solution represents the first comprehensive, cloud-based technology on a single database to meet the financial, clinical, and operational needs of ASCs.
SIS Complete provides ASCs with a configurable, all-in-one solution for case management that delivers maximum value at a lower total cost. SIS Complete connects staff, patients, and physicians throughout the surgical care process to help improve efficiency, communication, and outcomes.
SIS Complete includes:
SIS Office™, an entirely new ASC management software experience that meets the unique business and operational needs of a modern ASC
SIS Charts™, an award-winning [1] ASC clinical documentation product for all phases of surgical care
SIS Charts Physician Mobile, a mobile electronic medical record (EMR) with schedule updates and anywhere, anytime ability to view and complete documentation
SIS Charts Tracker, patient tracking boards in preop, OR, recovery, and the waiting room that update as a byproduct of clinical documentation
SIS Exchange™, a patient engagement platform that supports electronic pre-surgical questionnaires and delivers preop instructions and reminders
"Having everything on one platform increases the interconnectivity between staff, physicians, and patients throughout the process, not just on the day of surgery," said Bill MacKnight, Administrator of Beltline Surgery Center in Sunnyvale, TX. "In the past, staff had to hunt for missing information that is now easily accessible because it is one system."
SIS Office manages key ASC business functions, including scheduling, insurance verification, registration, billing, payment posting, and inventory in a new way. "SIS has reengineered ASC management software to streamline the steps to perform various functions," said Jennifer Bednarchik, Chief Operating Officer of Livonia Outpatient Surgery Center in Livonia, MI. "Everything you need is on one screen, and the workflow takes you to the next logical step, so you can't miss anything."
Bednarchik also noted one of the many benefits of a single perioperative database. "We have staff with administrative and clinical responsibilities," she explained. "The business and clinical desktops have the same layout that everyone is used to. It makes it easy to train users on the system."
Physicians need up-to-date surgical information at their fingertips. "Physicians increasingly expect technology to be a part of their professional lives," said Jon Van Valkenburg, CASC, Executive Director of Upstate Ortho Ambulatory Surgery Center (UOASC) in Syracuse, NY. "SIS Charts Physician Mobile helps physicians prepare for surgery by giving them convenient access to their current schedule, case details, and attachments. They can also sign off on orders, medication reconciliation, and op notes using whichever device they choose."
The SIS Exchange patient engagement platform provides convenient and accurate exchange of information between the ASC and patient, enabling patients to electronically complete their pre-surgical questionnaire. Patient-entered information is available electronically for review and verification directly in SIS Charts. SIS Exchange also sends patients detailed pre-surgical instructions and reminders regarding compliance.
"Having the patient's history and medications available before the preop call helps the nurses have a more engaging conversation with the patient, which helps to minimize cancellations on the day of surgery," said Beltline's MacKnight.
SIS Complete offers several advantages over traditional client-server or hosted software. Built to be cost-effective, the solution is delivered via a private cloud with high availability and cross-region disaster recovery capabilities, lowering the total cost of ownership by reducing IT infrastructure and support costs and providing automatic updates.
"All ASCs are focused on cost savings," said MacKnight. "And SIS Complete provides us with cost-effective access to the latest in ASC software while also handling software updates, technology, and security needs."
Setup and training are redefined thanks to an easy-to-use, intuitive interface. "We felt it was going to be a very easy migration," said UOASC's Van Valkenburg. "And we were correct. Gone are the days of intensive, on-site training because it is just so easy to use."
SIS Complete is further enhanced when used in conjunction with SIS Analytics™, which provides deep insight into profitability and operational efficiency and turns data into actionable information to fuel performance and quality improvement initiatives.
SIS has worked closely with current clients to ensure that they can leverage their current investments as they adopt newer, cloud-based products. To that end, SIS Charts, SIS Charts Physician Mobile, SIS Charts Tracker, and SIS Exchange are available for use with all SIS ASC management products.
SIS will showcase SIS Complete at the Ambulatory Surgery Center Association (ASCA) 2019 Conference & Expo in Nashville, TN, May 15–18.
"We are proud to bring a comprehensive cloud technology solution to the market that clearly redefines ASC software to help surgery centers deliver lower cost, high-quality outcomes while also more effectively connecting with patients and physicians," said Tom Stampiglia, SIS President and CEO. "The needs of ASCs continue to evolve, and SIS Complete represents a significant investment in capabilities that are a direct response to what our clients and the market have told us they need today in information technology. As a surgery-focused company, we will continue to deliver innovative solutions to meet changing needs. I look forward to speaking with SIS clients and all ASC professionals during the ASCA meeting about how SIS Complete can help them achieve their short- and long-term goals."
About Surgical Information Systems
Since 1996, Surgical Information Systems ("SIS") has been dedicated to providing surgical care providers with the solutions and services they need to deliver improved operational, financial, and clinical outcomes. Focused exclusively on perioperative IT, SIS serves over 2,600 facilities across the United States and Canada.
SIS solutions are built specifically for the perioperative environment and include hospital and ASC-focused solutions covering perioperative Electronic Medical Records (EMRs), Anesthesia Information Management Systems (AIMS), ASC business management, and business intelligence and analytics solutions. Services, including revenue cycle management and ASC advisory services, complement SIS' software solutions.
For more information, visit SISFirst.com.
SIS, the SIS logo, and Surgical Information Systems are trademarks of Surgical Information Systems, LLC. AmkaiSolutions, AmkaiAnalytics, and SIS Charts are trademarks of Amkai LLC. AdvantX, Vision, and SurgiSource are trademarks of SourceMedical Solutions, Inc. Other company and product names may be trademarks of their respective owner.
[1] Black Book Research Rankings – "Top Technology Solutions: Ambulatory Surgical Centers" April 2019, "Top Ambulatory Electronic Health Records Solutions: Ambulatory Surgical Centers" April 2018, "Top Electronic Medical Records/Electronic Health Records Vendors" April 2017, & "Top Ambulatory Electronic Health Records Vendors Comparative Performance Result Set of Top EHR Vendors," May 2016.