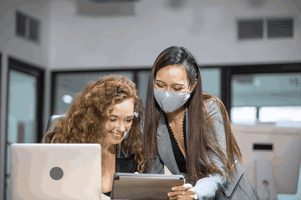 The Centers for Medicare & Medicaid Services (CMS) has begun recouping the advanced Medicare payments the agency distributed last year in response to the pandemic.
In a recent MLN Matters newsletter, the agency noted that recovery for those Medicare providers (and suppliers) that received COVID-19 Accelerated and Advance Payments (CAAPs) can begin as early as the one-year anniversary of when a first payment was received.
In March 2020, lawmakers used the Coronavirus Aid, Relief, and Economic Security (CARES) Act to expand Medicare's existing accelerated payments program. This led to a distribution of $100 billion to providers, including ASCs, impacted by COVID-19.
While providers that accepted the payments can repay CMS directly, they also have the option for the agency to hold back future Medicare reimbursement until CAAPs are fully recouped.
CMS outlines those recoupment steps as follows:
Once the process is initiated, which will occur no sooner than one year after a provider received its first CAAP, CMS will begin recovering the CAAP from Medicare payments owed at a rate of 25% for 11 months.
Following these 11 months, CMS will continue recovering the remaining CAAP from Medicare payments at a rate of 50% for the next 6 months.
After this 6-month period, if the CAAP is not fully recovered, a provider's Medicare administrative contractor will issue a letter requesting full repayment of any balance. If that payment is not received within 30 days, interest begins to accrue at the rate of 4% on the balance from the date the MAC letter is issued.
ASCs that received a CAAP should prepare for the financial impact of the recoupment and communicate with their business office or billing teams how they will need to post or reconcile the recoupment amounts coming in. Below are some tips for representing and reporting out on the posting of these transactions:
Designate specific ledger codes that will identify what portion of the amount paid is being recouped by Medicare on the patient(s) it applies to within that remit.
Reconcile Medicare remits as received through your standard batch ledger reports and report out total dollars recouped that month or billing period using the designated ledger codes.
CMS states that the recoupment will appear as an adjustment in the provider-level balance (PLB) section of the remittance advice. The financial control numbers (FCN)/other identifier on the electronic remittance advice is being identified as "CVDAR."