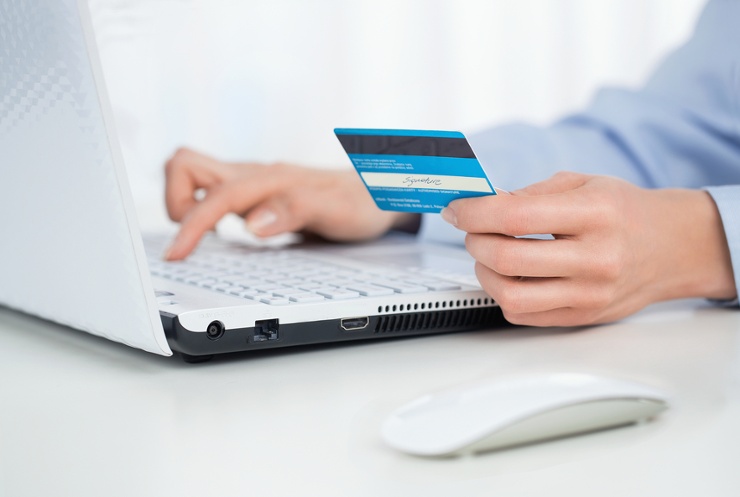 Q&A with Jho Outlaw and Jessica Nelson
Following a recent webinar presentation on "Patient Collections: How to Improve Success Without Hurting Satisfaction," Jho Outlaw, senior vice president of Revenue Cycle Services for SIS, and Jessica Nelson, director of Revenue Cycle Services for SIS, were asked numerous questions by participants.
The first part in a two-part series shared about half of those questions, along with Outlaw's and Nelson's responses, summarized for readability. In this second part, the remaining questions and responses are provided below.
Q: Do you have scripts available for the most common pushbacks from patients when providing estimates prior to surgery?
A: We do have scripts for our team. We developed them over time. They do change periodically when we encounter new pushback excuses. We serve ASCs across the country as their revenue cycle service and this scripting often varies based on geography, service line, and payor mix.
Q: It is my understanding that we cannot discount a balance due to contracts with the insurance. We only offer a discount with proof of financial hardship. Is that not true?
A: This answer is based on our personal experiences over the years. One cannot waive the patient's portion due and accept what insurance pays as payment in full. This harms the payor by limiting its ability to steer and manage its insured's healthcare services. Payors have taken legal action against healthcare providers practicing this "insurance-only" policy.
After researching the client's state laws and payor contracts, if we find no red flags, we advise the offering of a prompt-pay discount for payment at the time of service, such as a 10% discount on patient portion due if the total balance is paid before the day of surgery and/or a 5% discount if the portion is paid on the day of surgery. We do this because we know the cost of our carrying a balance and managing a payment plan will be higher than what we do not capture by offering this discount. I am not aware of any litigation between payors and providers over small, prompt-pay discounts.
One thing to be conscientious about is consistently applying any payment or discounting practice to all patients. You are putting your center at risk if you offer small, prompt-pay discounts to some patients and not others. You cannot exclude Medicare patients, for example, and offer it to patients covered by all other payors. You must treat everyone the same, i.e., be "fair."
Specific to offering discounts based on financial hardship, the key there, again, is consistency. You need a policy and procedure even on hardship discounts to ensure you're treating everyone the same.
If you decide to consider any form of discounting, make sure it's acceptable in your state and with your payors. Here are two links that provide some more information on prompt-pay discounts.
www.jems.com/articles/2008/03/oig-allows-prompt-pay-discount.html
Q: We have our ASC within our clinic. Would you advise collecting physician fees and surgical fees pre-surgery?
A: Yes. Recommended practice here would be to request all of the expected patient portion due prior to service being rendered. The risk of not being paid after the service rendered is too great not to do so.
Q: Can financial information be left on a patient's voicemail if they do not answer the phone?
A: We follow very strict compliance policies against leaving personal health information (PHI) on voicemail. We do not leave financial information on voicemail unless the patient provides permission for us to do so, either in writing via email or verbally during a phone call. We also require a patient's permission to communicate financial information over text or email.
Q: Do you accept payment plans for copays or are they expected in full on the date of service?
A: Recommended practice is to base your payment plan policy on dollar amount rather than copay versus coinsurance. An example would be to only allow payment plans on balances due greater than $100 or even $200 regardless of how that balance is labeled by the payor. Our clients have different payment plan amount minimums based on their payor mix, service mix, patient demographics, etc.
As noted earlier, be conscientious about consistently applying your payment plan practices to all patients.
Q: Two recent patients stated upon check in at the surgery center that they were told by their insurance company not to pay their portion — that they had a health reimbursement account (HRA) and their payment would be provided to us from their insurance company. We tried to run one of their HRA cards and it was declined because it was only for pharmacy charges. Are you familiar with this situation? If so, what advice would you give on how we should handle it?
A: We have had patients tell us this as well. We're not sure whether their insurance companies really tell them this or not. We do not know of situations where we actually receive a payment from the patient's HRA after service is rendered.
With that said, unless your contract with the payor states you cannot collect for services in advance, you should be able to administer your point-of-service collection's policies the same for all of your patients. To cover your ASC, recommended practice in this scenario would be to tell patients your policy is to collect the estimated patient portion due prior to service being rendered. Inform patients that they will be able to work with their HRA for reimbursement once their bill is processed with insurance.
If they still resist, offer to provide them the estimate in writing so they can get an advance from their HRA and you will reschedule the service, if necessary, so they can work this out. Whether a patient has an HRA, health savings account, or flex account, these do not guarantee you will be paid if you agree to hold self-pay billing until after service.
Keep in mind that most HRAs receive monthly contributions from the employer. You would have no way of knowing if the account will have enough to cover this expense.
Q: I work for the physician's office and the ASC, with the provider owning both the clinic and surgery center. Our primary billing is cosmetic. We collect 100% up front. We are now getting more insurance cases, so I am setting up the process for collecting a patient's responsibility up front. Do most sites collect what remains in the patient's deductible? For example, if the patient has a $3,000 deductible and still has $3,000 remaining, do sites collect that $3,000?
A: In the situation of a $3,000 deductible with none of that deductible met at the time the surgical service is provided, we would collect all of that deductible if the patient's out-of-pocket expense is estimated be that much or more. However, if the out-of-pocket expense is estimated to be less in total, e.g., $1,800, we would collect only that amount.
Another scenario is deductible plus coinsurance. If there is still a portion of the patient's deductible remaining and they have a 20% co-insurance, we would collect the deductible amount and then as much of the 20% co-insurance until we collected the patient's out-of-pocket expenses in full. For our clients, we make all attempts to collect the entire patient portion due based on our calculated estimate.
If you missed Part 1 of "Improving ASC Patient Collections and Satisfaction," read it here.