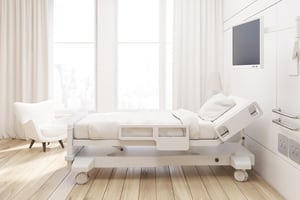 Jessica Edmiston, BS, CPC, CASCC, is the senior vice president of performance review and an AHIMA-approved ICD-10-CM trainer with National Medical Billing Services (NMBS). NMBS provides billing and coding solutions for ambulatory surgery centers (ASCs) and is Amkai's preferred revenue cycle management company.
Note: This interview was conducted on November 16, 2015.
Q: How would you describe the transition to ICD-10 to date?
Jessica Edmiston: We are almost through the time frame for which we would be receiving denials for October 1st dates of service. Most state guidelines have rules as far as prompt payment and they can range from 15-45 days, and we have just passed the 45-day mark. We have not had many denials specific to ICD-10, so it's been rather quiet, but everyone is still awaiting the storm to follow. Hopefully it doesn't.
Q: How have payers handled the transition?
JE: As I mentioned, payers are handling the transition quite well. However, there have been some issues. For example, we had one payer — a Medicare intermediary in Pennsylvania — that was experiencing a glitch in their system. Any time we used a specific GI screening code with a specific, valid, ICD-10 code, the system was generating a denial.
The intermediary recognized the error in their system, sent out communications stating they would be reprocessing all of the claims, and informed the ASCs that they would not need to resubmit these claims.
Another issue we've recognized concerns the ICD-10 Medicare one-year grace period. The Centers for Medicare & Medicaid Services (CMS) stated that claims would not be denied solely on the basis that an unspecified ICD-10 code was submitted for a period of one year, as long as the code reported belonged to the correct family of codes.
This has been true, except for a few cases where a Medicare local coverage determination (LCD) has been updated to include specific codes only.
An example of this deals with cataract procedures in California. Prior to the go-live date for ICD-10, the LCD included ICD-9 code 366.9: the code for an unspecified cataract. When LCD updates for ICD-10 were issued, they were updated to only include specific cataract codes, forcing California coders and physicians to record more specific diagnosis codes to receive payment for cataract procedures.
While this is our only intermediary experiencing this issue thus far, it should serve as a warning. CMS gave us this grace period, but we want to use this time to get physicians in the habit of reporting more specific diagnosis codes. The point of ICD-10 is to supply CMS with more specific data. The sooner physicians and payers adapt to specific code requirements, the better.
The good news is that these are not global issues; they are state or payer specific.
Q: What role do you think an EMR plays in helping ASCs improve their ICD-10 compliance?
JE: I think it's a huge benefit to have an EMR when dealing with the unspecified code issue. An EMR can prompt and require a physician to pick a specific code rather than choosing the unspecified codes that they are accustomed to.
There are times when physicians will still need to use unspecified codes. If they truly don't know the condition or the specifics of the code, they can't guess or submit a code just to get it in the claim. In these cases, they will have to use the unspecified code, but we don't want this to become a habit. We want these circumstances to be the exception, not the norm.
Automated prompts that an EMR provides can require physicians to pick from a list of specific codes when they are documenting, improving ICD-10 compliance. We have seen that our clients using EMRs have been submitting better, more specific documentation since the ICD-10 go-live date.
Another challenge in choosing more specific codes is that many providers are simply unaware of the specific changes ICD-10 has introduced. For example, in ICD-9, providers only had one choice for a medial meniscus and a lateral meniscus when treating an acute meniscal tear. There are now several choices for specific parts of the meniscus. Physicians may not be aware of these changes unless they are using an EMR that prompts them to specify where on the medial meniscus the acute tear has occurred.
EMRs are definitely providing physicians the information they need to select the correct ICD-10 codes. If they don't have an EMR, they may never know that a new code exists for the specific ailment they are treating.