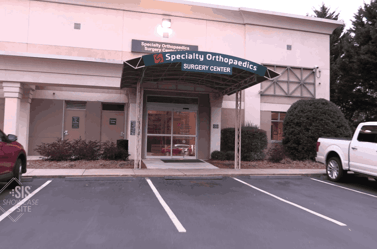 SIS Showcase site Specialty Orthopaedics Surgery Center recently shared its success with using SIS Complete.
During 2020, Specialty Orthopaedics Surgery Center of Gainesville, Ga., expanded from two to four operating rooms (ORs). The center has effectively and efficiently leveraged SIS ASC cloud technology to support the expansion.
A SIS Showcase site, long-time SIS partner Specialty Orthopaedics has evolved in its usage of ASC software. Specialty Orthopaedics began with using AdvantX to manage the surgery center. The ASC then eliminated paper charts by using AdvantX in conjunction with the SIS Charts electronic medical records module. Now it has adopted a fully cloud solution with SIS Complete. A comprehensive ASC technology solution, SIS Complete manages surgical cases from start to finish on a single platform in the cloud.
In addition to ASC-specific management and EMR capabilities, Specialty Orthopaedics enjoys the advanced tools that come with SIS Complete. These include SIS Link for electronic surgeon office case requests, SIS Exchange for electronic patient communications via text and email, and electronic tracker boards that improve family and staff communications. These tools have delivered significant value and benefits to the ASC.
Using surgeon office electronic case request and scheduling functionality has enabled Specialty Orthopaedics to double its OR size without increasing scheduling staff.
Specialty Orthopaedic's patients have embraced the ASC's usage of electronic preop questionnaires. The center is seeing about 90% of patients using the functionality to electronically enter their patient history information, saving significant time for Specialty Orthopaedic's nursing staff. Staff and patients are also benefitting from electronic reminders and information delivered to their mobile devices.
The combination of being electronically connected to the surgeon's office via SIS Link and SIS Complete's robust preference card and inventory management capabilities helps ensure the ASC is efficiently prepared for its procedures.
On the day of surgery, SIS Complete makes it easy and quick for registration staff to check in and financially clear patients for surgery. Specialty Orthopaedic's clinical staff appreciate and value the advanced preoperative, intraoperative, and postoperative documentation capabilities of SIS Complete, including the efficient handling of assessments, orders, history and physicals (H&Ps), consents, and automated vitals capture. Physicians welcome having everything they need at their fingertips using the SIS Complete's physician mobile capabilities.
SIS Complete's powerful revenue cycle management and analytics capabilities provide Specialty Orthopaedic with the tools, resources, and insights needed to manage charging, billing, and payments.
But what does Specialty Orthopaedic like most about SIS Complete? Specialty Orthopaedic's Business Manager Elizabeth Conto sums it up best when she says, "The number one benefit of SIS Complete is the flexibility it provides ASCs to quickly and easily adapt to changing workflow and documentation needs."
If you would like to learn more about SIS Complete or Specialty Orthopaedic's use of the solution, reached out to us at info@SISFirst.com.