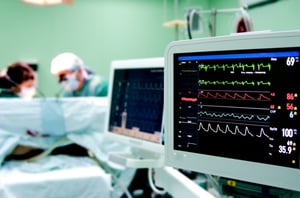 AmkaiOffice Version 3.19 delivers enhanced claims management functionality to help ASCs more effectively manage high volumes and optimize productivity
Enhancements to the AmkaiOffice Electronic Remittance Posting (ERP) module enables ASCs to better account for different scenarios facilities are expected to handle from different payers and meet the demands of increasing volumes.
ATLANTA – April 7, 2017 - AmkaiSolutions, a subsidiary of Surgical Information Systems and an industry leader in providing innovative electronic solutions to ambulatory surgery centers (ASCs), announced the general availability of the latest version of the industry-leading office management system, AmkaiOffice Version 3.19. The latest version of the office management system is designed to help ASCs meet the operational challenges associated with increasing patient volumes and more complex claims submission criteria.
Several enhancements have been made to the AmkaiOffice Electronic Remittance Posting module. In the past, this functionality only allowed for ERAs to be posted for primary payments. The latest version includes the ability to automatically post secondary and tertiary payments and writeoffs. The payments can then easily be accepted or rejected from the ERAs through a user friendly interface.
"AmkaiOffice v.3.19 offers significant improvements in Electronic Remittance Posting capabilities," said Jon VanValkenburg, Executive Director of Upstate Orthopedics Ambulatory Surgery Center in Syracuse, NY. "Office staff can now leverage ERP for large remittance advice while excluding certain claims, charges, or entries that require extra attention."
Additionally, AmkaiOffice now offers a data extract to support the submission of patient satisfaction data using the OAS CAHPS survey to CMS certified vendors Press Ganey and SPH.
"Claims management is a crucial piece of any ASCs Revenue Cycle Management process and needs to be optimized to keep financial performance high," said Tom Stampiglia, President and CEO of AmkaiSolutions. "With ASC volumes increasing, this new functionality will allow our clients to keep pace without hiring additional resources."
---
About Amkai
AmkaiSolutions™ is a trusted industry leader, offering innovative software solutions and services to the full spectrum of outpatient surgery providers- ambulatory surgery centers, surgical hospitals and associated practices and clinics. Our solutions help outpatient surgery facilities increase administrative and clinical efficiency and profitability, allowing them to focus on patient satisfaction. Our growing product line includes AmkaiCharts, the leading EMR in the outpatient industry and AmkaiOffice, a next-generation management software solution designed to replace and enhance the "legacy" systems in use today. The AmkaiSolutions team's extensive experience in the outpatient surgery industry positions us well to bring substantial new streamlining and added benefits to the market. AmkaiSolutions is a subsidiary of Surgical Information Systems. For more information visit amkai.com.
AmkaiSolutions, AmkaiEnterprise, AmkaiOffice and AmkaiCharts are trademarks of Amkai LLC. SIS, the SIS logo, and Surgical Information Systems are trademarks of Surgical Information Systems, LLC. Other company and product names may be trademarks of their respective owners.