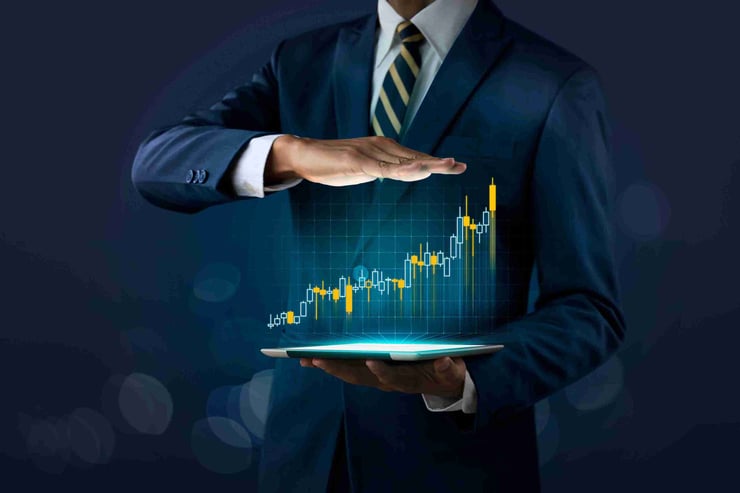 Looking to give your ASC's financial performance a boost? These five tips can deliver a mix of short- and long-term improvements that can all contribute to a stronger bottom line.
1. Leverage monthly financial statements
Whenever you produce your ASC's monthly financial statements, also known as revenue and expense reports, take the time to review and analyze them closely. They can be tremendously helpful resources. Use them for everything from measuring the performance and efficiency of your ASC, benchmarking performance against industry standards, obtaining data for further research and analysis, planning for the future, and ultimately identifying opportunities for improvement and solutions to problems.
2. Always conduct cost-benefit analyses when investing
If your ASC is weighing whether to make a significant investment (e.g., new medical equipment, service provider), don't proceed without conducting a cost-benefit analysis first. This decision-making tool is used to calculate the return on investment and evaluate the tangible and intangible costs and benefits of competing products and solutions. It should help you answer questions such as the following:
What are the costs — direct and hidden — involved in purchasing this equipment/service?
How do the costs compare to the benefits, both direct and indirect?
Is the purchase truly worthwhile for the ASC?
3. Don't overlook business plan components
A business plan is a guideline used by ASCs that projects revenues and expenses based on current operating knowledge and reasonable assumptions about the future. It's typically completed with an outlook of 3-5 years. Considering its importance in helping guide ASC decisions, a business plan should be completed carefully and without overlooking any critical components. Besides a summary (i.e., executive overview) provided at the start of a business plan, its components should include the following:
Legal structure and partners
ASC history
Ambulatory surgery industry trends
Competition
Same-center revenues and profits
Payer environment
Project financing
Break-even analysis
Potential risks and problems
Project timeline
A business plan will also include a wide range of appendices, such as pro forma financial projections, staffing model, equipment schedule, and procedure volume data. Note: Lenders will want to review all of the data before deciding to lend the ASC money.
4. Give budgets the attention they deserve
Whether your ASC is one-year old or 30-years old, assembling a budget is an essential exercise. Budgets are an agreement between you and your facility to manage the ASC and its various departments for specified costs to better ensure sound fiscal management.
Budgets serve other purposes as well, further enhancing their value. They are a means of communicating your plan for improving the quality of patient care in your facility. They provide a quantifiable way to evaluate the performance of your ASC and its departments throughout the year. Budgets create awareness of actual costs and provide the tools to control them. Finally, budgets help an ASC allocate the right resources to deliver the highest quality clinical care possible to patients.
Allocating time to craft a detailed budget will benefit an ASC throughout its coming year. While budgets are often thought of as an annual project, they should be treated as a living document — reviewed and updated on an ongoing basis to reflect noteworthy changes that impact an ASC's spending ability.
5. Regularly target the three S's for savings
If your budget experiences a variance — i.e., the difference between a budgeted figure and actual figure — the culprit will likely come from one or more of three areas: salaries, supplies, and/or service contracts. ASCs should perform ongoing monitoring of each of these S's closely and undertake regular efforts to reduce costs associated with them. Some ways to do so include the following:
Salaries: use per diem staff to supplement regular core staff; design flex schedules; monitor overtime and add more staff when justified; and establish a policy that staff go home early if the surgical schedule is light.
Supplies: increase use of consignment, including for implants; standardize supplies as much as possible; avoid single-item vendors; restrict special order items; perform frequent evaluations of products, including their costs; and revise contents of specialty trays to reflect current use.
Service contracts: develop routine maintenance program for instruments and equipment to help extend their lives and identify in advance when purchasing a replacement is worthwhile; secure economical service contracts on new equipment purchased; and track repair costs and work with vendors to decrease these expenses through staff training and education.
Want to Learn More About ASC Financial Performance?
If you're interested in taking a deeper dive into ASC financial issues, then you won't want to miss "Creating a More Profitable, Successful ASC." This one-day workshop is scheduled for Saturday, March 28, during the ASC Summit at the AORN Global Surgical Conference & Expo 2020 in Anaheim, Calif. I will be co-presenting this workshop with Robert Westergard, CPA, CGMA, vice president of finance for Golden State Dermatology. Learn more here.