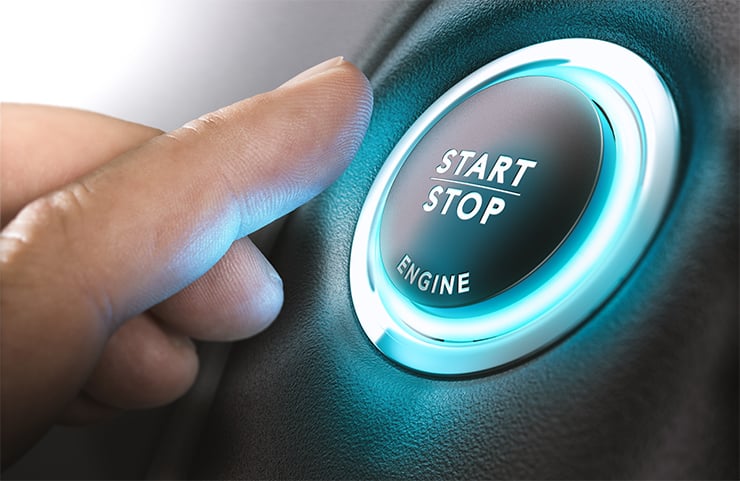 Today's ASCs find themselves under significant pressures. They are challenged by tightened reimbursement; growing competition for physicians, patients and staff; greater scrutiny by regulatory bodies; increased reporting requirements; and more.
These factors and others are pushing ASCs to identify ways they can continue providing high quality of care while reducing errors, improving outcomes, boosting efficiency, and cutting costs. A growing number of surgery centers are turning to a solution that supports these objectives during even the most challenging times: an electronic health records system (EHR).
Here are 10 reasons why ambulatory surgery center EHR adoption is critical in the current healthcare environment.
Ambulatory Surgery Center EHR Adoption: Benefits to Know
1. Enhance Patient Safety and Quality Outcomes
Any ASC technology purchase must consider the impact the investment will have on patient safety and the delivery of high-quality care. An EHR can support an ASC's efforts to improve both. For example, it provides extensive clinical data that reveal trends and outcomes to help the center make quality improvements. Such data is difficult to obtain with paper charts. An EHR can also standardize processes for a consistent clinical workflow. Finally, an EHR can be configured to make certain fields required, ensuring a comprehensive and legible chart for future use.
2. Boost Profitability
An EHR can enhance a surgery center's bottom line. EHRs provide access to statistics that allows ASCs to better perform detailed case costing and analysis, identify historical patterns, benchmark data, and optimize scheduling of patients, surgeons, rooms, staff, equipment, and anesthesia personnel.
In addition, by reducing or eliminating on-site paper storage, an ASC can free up valuable physical space in the process. Surgery centers may be able to convert the available space into new patient care areas that can help increase volume.
3. Reduce Costs
Successful ASCs regularly identify opportunities to reduce their costs without compromising care. Transitioning from a paper-based system to an EHR cuts costs associated with purchasing paper, assembling and copying charts, storage, and records retrieval. ASCs can slash overtime expenses and reallocate staff responsibilities by eliminating time-consuming, paper-related tasks. In addition, if ASC owners do not own their facility's space, decreasing the need for on-site paper storage may allow them to reduce the amount of space they rent.
A cloud-based technology solution can drive enhanced savings even further by lowering the cost of EHR ownership. Services are usually based on a subscription model and can eliminate the expenses associated with acquiring, installing, and maintaining hardware.
4. Improve OR Efficiency
EHRs can play a significant role in improving efficiency throughout an ASC, including the operating room (OR). EHRs often include features that support the automatic capturing of vitals and other patient-specific values from surgical and anesthesia monitors and integrating of this information into the patient file.
Multi-specialty ASCs can benefit from EHR features that allow for the creation of charts specific to different specialties and procedures.
5. Increase Physician Satisfaction
ASCs have three customer groups they must work to keep happy: physicians, patients, and staff. All benefit through the implementation of an EHR.
With a cloud-based EHR, physicians can access their schedule and patient charts anywhere in real time, eliminating the need to carry cumbersome paper files and allowing remote chart completion. An EHR can automate orders and provide templated operative notes so physicians simply review, make any necessary changes, and click a button to sign off. An EHR can also help streamline the development of discharge instructions. ASCs with an EHR will gain a competitive recruiting advantage by attracting physicians seeking an efficient, cutting-edge facility.
6. Increase Patient Satisfaction
Delivering exceptional patient experiences helps ensure patients return to an ASC for future procedures, refer the facility to friends and family, and post positive online reviews. With an EHR, background and historical information is contained in the electronic file, simplifying future visits. An EHR can improve a patient's experience in an ASC by reducing long wait times and supporting electronic pre-surgical questionnaires and the delivery of preop instructions and reminders. EHRs with patient tracking boards help keep family and friends informed about a patient's surgical progress.
7. Increase Staff Satisfaction
A well-implemented electronic system helps with staff retention as well as recruitment efforts. An EHR provides tools to help staff members accomplish tasks quicker and more efficiently, improve their productivity, and provide better care. With patient information captured upfront, tracking patients during their visits is easier for staff members. The aforementioned tracking boards allow clinical staff to easily find essential information about their patients.
8. Ensure Compliance
An EHR helps an ASC effectively and consistently complete its charting and documentation requirements. When accreditation, state, and/or Centers for Medicare & Medicaid Services (CMS) surveyors visit, ASCs can quickly and easily access all information requested. Surveyors leave the ASC with documented proof of patients receiving consistent, high-quality care and services in keeping with standards and regulations. An EHR kept current with the latest regulatory and accreditation standards by its vendor will help ensure users maintain compliance with rule changes.
9. Clinical Reporting and Quality Outcome Requirements
CMS, through its Ambulatory Surgical Center Quality Reporting (ASCQR) program, requires most Medicare-certified ASCs to report on several quality measures. If ASCs do not successfully report such data to the Medicare program by the specified deadlines, they will have their Medicare payments reduced. An EHR will help an ASC meet these requirements and protect their reimbursement.
Since it is expected that CMS will eventually make data it collects on quality measures public, ASCs must concern themselves not only with collecting and reporting the information, but also ensuring the data does not reflect poorly on the facility. As noted earlier, an EHR can play a significant role in helping ASCs improve quality of care.
10. Mitigate Risk
An EHR can improve compliance with HIPAA, demonstrate adherence to rules and regulations, and more. Completion of documents, legibility, and timeliness are an advantage for any type of risk management. Without an EHR, an ASC would need to rely on the communication skills of its staff. With an EHR's electronic dictionary, verbiage is pre-established, providing documentation consistency from one patient to the next.
Conclusion: Ambulatory Surgery Center EHR Adoption Makes Sense (and Cents)
When ASCs invest in an EHR, they gain access to systems that help provide efficient, high-quality, compliant, and more profitable care. These improvements translate to enhanced physician, patient, and staff satisfaction. Learn how your ASC can benefit from EHR adoption by scheduling a demo of SIS Complete™, the first comprehensive, cloud-based solution designed to meet the needs of the today's ASC.