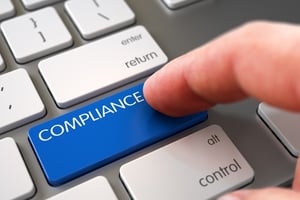 By Anne Dean of The ADA Group
Anne Dean, RN, BSN, is founder of The ADA Group, a consulting firm based in DeLand, Fla., specializing in ambulatory surgical development and regulatory compliance for ASC state licensure, Medicare certification and ASC accreditation.
Introduction
This is the second of a four-part article discussing particular areas ASC surveyors have been paying closer attention to during site visits and recommendations to help ASCs improve their compliance with standards.
Note: Part one, which focused on infection prevention, can be accessed by clicking here.
Part II: Environment of Care
Environment of care is an area coming under greater scrutiny as Medicare has indicated it is paying closer attention to issues associated with it, both old and new.
NFPA 99
We are seeing the healthcare facilities code — NFPA 99 — increasingly enforced. NFPA 99 "establishes criteria for levels of health care services or systems based on risk to the patients, staff, or visitors in health care facilities to minimize the hazards of fire, explosion, and electricity," according to the National Fire Protection Association (NFPA).
For example, ASCs are required to pull a fire alarm every quarter when performing a fire drill. What we're finding is many ASCs are not performing this task for a variety of reasons. Some don't want the noise, some don't want to disturb patients, and some don't want to disturb physicians who may find it disruptive. None of these are acceptable reasons. Pulling the fire alarm isn't a new requirement, but many ASCs could get away with ignoring the rule because it wasn't often scrutinized and enforced by surveyors. That's changing.
Another issue surveyors are looking at is the fire drills themselves. They not only must happen, but they need to be "active" fire drills. It has to be a demonstration of what needs to be done. By the end of the year, everyone at the ASC must be drilled at least once, including the physicians.
Preventative Maintenance
We are seeing an increasing number of ASCs getting cited because of shortcomings related to preventative maintenance. While ASCs typically know what needs to be completed annually (e.g., fire drills, medical gas certification, generator diesel fuel analysis), they are getting dinged on those tasks that must be performed every few years rather than annually, such as the inspection of dampers and sprinklers.
ASC leaders should maintain a preventative maintenance schedule and not assume their contractors know when to perform required maintenance. It's the job of leaders in the organization, specifically the safety officer, to know what has to be completed, how often it needs to be completed, and to make sure everything that needs to happen ultimately does happen.
Assessment of Work
Another area ASCs are getting cited on concerns when a contractor comes in and completes a task, but the ASC fails to discuss the contractor's report on the work completed. For example, if a medical gas contractor performs maintenance on the medical gas lines and submits a report, what often happens is the report is not reviewed but the task is still removed from the ASC's to-do list.
What will happen is a surveyor will come in, look at the report, see that the contractor identified a repair that needed to be made, and wonder why that repair work was never completed. The lesson is that ASC leadership should ask all contractors who come in and perform work to discuss their report, explain all findings, and help determine the steps necessary to address problems and/or concerns.
Part III: Meetings and Minutes
One of the other areas surveyors are looking closely concerns meetings and minutes. Oftentimes, since ASCs are very busy, scheduling meetings — e.g., medical advisory and quality assurance and performance improvement (QAPI) committee — can prove difficult, as is engaging physicians in those meetings.
Surveyors are increasingly querying physician board members about the ASC's QAPI studies and what the facility is doing regarding infection prevention, for example. If an ASC does not hold meetings or physicians do not participate, board members will not know the answers to these questions.
The regulations clearly state that the board must be involved in establishing a medical staff and QAPI committee. Medicare and the accreditation agencies want to see physicians providing more than just financial oversight of the organization.
Conclusion
While the environment of care compliance requires mundane tasks and procedures, it is absolutely vital for acceptable standards of safety and patient care. Setting up recurring appointments and informing staff, physicians, and patients prior to their execution can go a long way in making sure that the environment of care accreditation standards are met for your next accreditation survey.
Similarly, setting up standing meetings for your advisory and quality assurance committees and communicating their importance can help meet accrediting bodies certification standards.
Stay tuned for part four of this article on recommendations; click here to read part one.