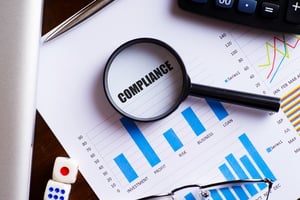 By Anne Dean of The ADA Group
Anne Dean, RN, BSN, is founder of The ADA Group, a consulting firm based in DeLand, Fla., specializing in ambulatory surgical development and regulatory compliance for ASC state licensure, Medicare certification and ASC accreditation.
Introduction
The final part of this four-part article discussing particular areas ASC surveyors have been paying closer attention to during site visits and recommendations to help ASCs improve their compliance with standards. Note: Part one, which focused on infection prevention, can be accessed by clicking here, while parts two and three, which focused on environment of care and meetings and minutes, can be accessed by clicking here.
Part IV: Recommendations
I had a surveyor tell me about 20 years ago that the best way not to do well on a survey is to review the standards, pick which ones you believe in, and work only to meet them; for those standards you don't agree with, you don't try to meet them.
This approach is unacceptable. Not only is it likely to get you into trouble with state and federal regulators and accreditors, it may put patient safety in jeopardy. My advice would be to read the standards and do what you need to so you can be in compliance with them. It doesn't matter whether you agree with a standard or not; if it applies to your ASC, you need to meet it.
Technology has the ability to help ASCs meet accreditation standards. Unfortunately, many ASCs are still slow to adapt electronic solutions available to them. We have passed the time where ASCs can ignore having an EMR.
An EMR can be a great help for achieving accreditation, assisting with everything from infection prevention, credentialing, tracking licenses, CPR certifications to physician privilege dates. Some ASCs are still manually counting their number of cases by physician and in total by service when they need to complete monthly reports. A good electronic system could print that information in seconds. I recognize there is a cost of purchasing good technology, but ASCs don't seem to understand that the expense is offset by the hours of manual labor that must be performed by staff.
When it comes to an accreditation survey, ASCs using EMRs and leveraging other technology tend to fly through it. Surveyors are always pleased to see that the ASC has made an investment to improve efficiency and help make a positive impact on patient care.
The benefits of technology definitely extend over to non-clinical areas, such as inventory management and case cost analysis. ASCs without technology to assist in those areas waste so much time by trying to perform those tasks manually. In this day in age, that's unacceptable. ASCs are likely hurting their bottom line much more than helping by choosing not to invest in the electronic solutions available to them.
Conclusion
Accreditation is a powerful signal to your patients that you maintain industry-recognized standards of care at your organization. This privilege requires that you meet the standards that the accrediting bodies require, which can be a burden without proper policies and procedures in place.
The topics covered in this four-part article are meant to call out areas that surveyors have been paying particular attention too, but it is in no way comprehensive. To maintain their accreditation, ASCs need to make compliance an every-day activity, and since standards are regularly added and/or revised, surgery centers must keep current with changes. Anything less will likely put the ASC's accreditation standing — and even patient and staff well being — at risk.