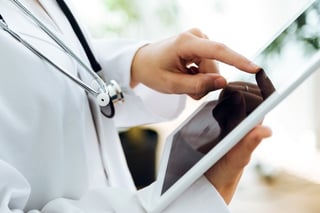 Rapidly changing industry dynamics, regulatory changes brought on by the Affordable Care Act (ACA) and other legislation, the transition to ICD-10, and increased patient responsibility pose significant challenges to the Ambulatory Surgery Center (ASC) market, which already operates on thin profit margins.
Facilities should design and implement safeguards into operational workflows to maximize revenue performance and reduce the risks associated with denials; underpayment by commercial and government payers; the rising cost of uncompensated care; and increasing patient responsibility.
Here are three steps that ASCs can take to address payment and collection risk more aggressively, efficiently and intelligently in order to improve revenue cycle health and increase cash flow.
STEP ONE: Streamline patient financial clearance
As patient responsibility grows, it is vital for ASCs to go beyond eligibility verification and have an efficient workflow for full financial triage. This includes verification of identity; checking eligibility and benefits; gaining prior authorization or checking for medical necessity; accurately estimating and communicating patient responsibility; and collecting payment before a patient leaves the office.
Creating a culture of patient financial education and payment estimation is critical to financial clearance success. The transparency created by effective financial clearance strategies at patient access helps simplify the patient billing cycle. Consistent processes across all patient access areas can minimize confusion for patients, thereby enhancing their overall care experience and improving front-end revenue cycle profitability by reducing denials, increasing cash flow and reducing costs.
STEP TWO: Proactively address denials and rejections
On average, 10 to 20 percent of healthcare providers' revenue is tied up in denials. Determining benefit eligibility and getting medical necessity documentation prior to and during care delivery helps ensure claims are submitted correctly on the first pass, which itself reduces subsequent administrative expense. Employing analytic technology or expert services is an easy way to catch administrative errors and reduce the number of claims rejected for formatting errors.
Analytical tools will proactively identify opportunities to increase cash flow and stem revenue leakage. In addition, they can help reduce the likelihood of audit. Providers can identify areas of concern and alter processes in order to avoid the associated consequences of behaviors that are outliers to peers and therefore could raise a flag with payers. This in turn helps providers reduce the risk of audit and/or non-payment.
STEP THREE: Intelligently collect payments
Reduce the risk of delayed or non-payment by communicating with patients and payers in the way they prefer to receive and send information. Just as you submit claims electronically, enrolling in electronic payment services will allow payers to submit funds electronically, eliminating mail lag. While some consumers still prefer paper statements and checks, mobile technologies are shifting the preference of some consumers to use their smartphones and tablets to receive information and complete transactions.
Offering patients a variety of ways to pay, including at the point-of-service, via an online portal, and by phone, ensures that each patient has the option to pay the way that makes them feel most comfortable. Many consumers prefer the ability to manage their finances electronically. A recent blinded, national survey conducted by Change Healthcare found that as many as 36% of patients who currently receive paper statements would convert to electronic if given the option. Moreover, 65% said they would pay an electronic statement faster than a paper statement. Rather than approaching and communicating with all patients in the same manner, the ideal approach is to use intelligent engagement to communicate on a more personalized basis. Communication with each patient would change to suit their needs and preferences, enabling staff to communicate more effectively and collect payment faster.
Summary
Macro trends increasing patient responsibility and non-payment risk will continue to force ASCs to rely on innovative revenue capture and engagement solutions. Providers will benefit significantly from implementing technological and non-technological solutions that integrate with operational workflows to mitigate leakage and increase cash flow.
Learn more about Revenue Cycle Management for Surgery Centers.