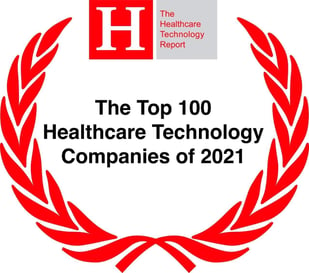 SIS is honored to be included in The Healthcare Technology Report's Top 100 Healthcare Technology Companies of 2021.
This year's report includes a wide variety of health care organizations who are leading the modernization of the healthcare sector.
Candidates are nominated and selected based on a thorough evaluation of key criteria, such as product or service quality, customer adoption, management team caliber, organizational effectiveness, and company growth, among other factors.
"We are honored to be recognized as an outstanding healthcare technology provider," says Tom Stampiglia, SIS President and CEO. "As we celebrate our 25th year anniversary, to be nominated by our peers and clients and selected as a leader in the industry, is a clear indication of SIS's ongoing dedication to prioritize, innovate, and deliver surgical IT solutions that meet the ever-evolving needs of ASCs across the country."
SIS ASC solutions are specifically designed to add value throughout the surgical care delivery model. The growing line of ambulatory solutions includes SIS Complete, which includes ASC management, clinical documentation, and patient and physician engagement platforms, SIS Analytics™, and outsourced revenue cycle services.
The Healthcare Technology Report, a New York-based firm run by seasoned editors, writers, and media professionals, provides market research and insights related to the healthcare technology sector. The Top 100 list is a report of the top nominated, high-performing companies and products leading the industry.