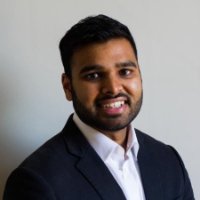 There are more than 700 people in the U.S. who have earned the CASC (Certified Administrator Surgery Center) credential, but you might be surprised to find that they're not all administrators. In this blog series, we'll get a personal look into the lives of a few of those intrepid individuals who bear the CASC certification but work in nontraditional roles, highlighting the ways being a CASC has helped them be more effective at their jobs.
Administration can be a bit of a "hidden" line of work in healthcare because administrators aren't directly involved in patient care like a nurse or physician. But these individuals' jobs are right at the heart of a healthcare facility — they make the world turn day-to-day. I knew early on that I wanted to work in healthcare administration and pursued a degree in the field from the University of Houston-Clear Lake.

After graduation, I had the opportunity to meet Woodrow "Woody" Moore, founder of the Texas ASC society, who was consulting at a local surgery center. He said, "We don't have any money to pay you, but if you want to, you can show up." And that's what I did. This facility was working with a lean staff, so I was tapped to do high-level volunteer administrative work from the start, motivated by my passion for the industry. I soon became a paid employee and one of the most valuable non-clinical workers at the facility.
I always strive to improve and often ask myself, "What's next?" When the surgery center was bought by a private equity group, Vivere Health was formed. Vivere used the Houston location as a model for other centers and offered me a position. I started traveling around the country to open new facilities, eventually becoming assistant vice president of Clinical Operations.
It was during my tenure at Vivere that Brenda Lepley (COO) encouraged me to take the CASC exam as the answer to "What's next?" I was seeking validation in my expertise and wanted to further identify with peers who had already obtained the certification. CASC accreditation provided both things and more. It became a springboard for my career, bringing even more value to my next position outside of a surgery center.
After six years working inside ASCs, I was again asking "What's next?" I wanted to leverage my operational experience into a position in sales, which brought me to Simple Admit, where I am currently the Senior Regional Director. Simple Admit provides web-based patient engagement solutions and a 24/7 call center to improve workflow efficiencies and patient/provider communications, including admissions services, payment portals, surveys, and other technologies for ASCs—solutions I implemented at surgery centers in my previous role at Vivere Health.
At Simple Admit, I serve as a client consultant, providing strategic insight and working with current and potential customers to identify how our solutions can improve workflows at their centers. We have a focus on innovation, and we're always building new tools and services to optimize operations inside surgery centers—that's where my experience within ASCs and as a CASC shines, enabling me to give relevant feedback from an informed perspective.
The CASC accreditation brings another level of authority that goes beyond my years of experience in the field. I've worked with hundreds of surgery centers in the last year and a half. The CASC certification validates my expertise and gives customers confidence that I truly understand their world. Further, once we start analyzing their workflow and how their system operates, my certification brings more credibility to the solutions that I recommend.
To sum up, being a CASC has proven invaluable during my daily interactions with colleagues and ASC customers. I am seen as a more valuable resource, and the title gives me instant recognition for my breadth of knowledge. It's also a great connector: I attend local and national trade shows to earn my annual Administrator Education Units (AEUs). I find it incredibly useful to build my professional network and to learn what other CASCs are doing across the country.
My advice to those considering taking the CASC exam is to do it. If you're already thinking about it, it's likely the answer to what's next for you. Sometimes you need to step out of your comfort zone and challenge yourself to rise to the next level in your career. Don't second-guess yourself. You won't regret it.
[cascMod]