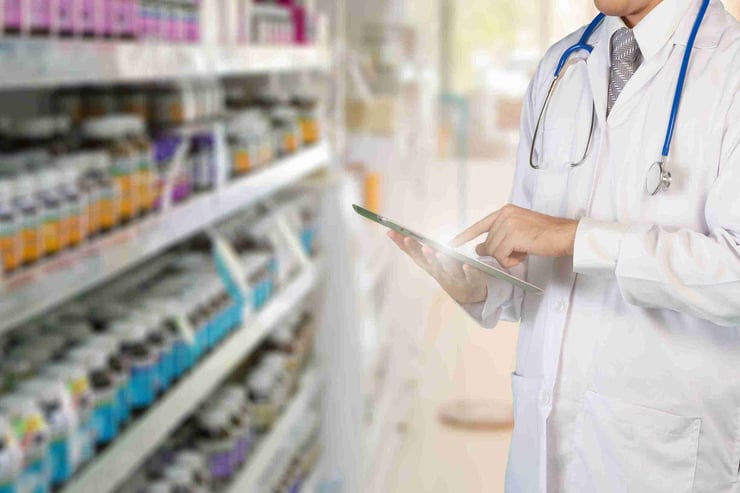 Medication management in ambulatory surgery centers (ASCs) is a multifaceted responsibility that involves a lot of processes and oversight. Centers for Medicare & Medicaid Services (CMS), different accreditation organizations, the Drug Enforcement Administration (DEA), and The U.S. Pharmacopeia all regulate pharmaceuticals and their use within ASCs. For this reason, it is recommended that a Registered Nurse should oversee an ASC's medication management program and be able to work closely with the ASC's consultant pharmacist. Beyond the regulatory organizations listed above, there are also several non-regulatory influencers that need to be considered when implementing a program. The Centers for Disease Control and Prevention, the Institute for Healthcare Improvement, the National Quality Forum, and other professional organizations are among those to consider.
Next week ASCA will be hosting a webinar on this topic, where I will lay out the complexities involved in creating a medication management program. In my experience on this subject I have discovered there are a great number of processes to consider and that the role of medication manager requires a dedicated amount of time.
There are several key players to consider in medication management and those include the medication nurse, the consultant pharmacist, the materials manager, anesthesia providers, and of course, the ASC's software. Most often I see a nurse assuming this role as an extra responsibility. The nurse may find it challenging if there is not enough allotted time to complete all the tasks involved. Here are some of those responsibilities and tasks:
Responsible for controlled substances **Ordering controlled substances has been simplified by the E-Commerce Program.
Formulary reviews & updates
Responsible for expired medications
Disposal of expired drugs
Medication inventory
Responsible for drug shortages
Responsible for vaccines
Consultant pharmacist visits
Responsible for recalls
Adverse drug reaction reviews
Maintaining all pharmacy records
This nurse is probably working full-time, but how much time is allocated for these tasks? Consider the different roles that can assist the nurse in charge of medication management.
The consultant pharmacist can be an invaluable asset to the medication nurse. Something to consider is: Is this a full-time job, or an extra task the consultant pharmacist performs for the hospital? If it is the latter, your medication management may become an afterthought. I have worked with several clients who unfortunately have fallen into this category, and it should never be the case. It is important to remember that your ASC's consultant pharmacist should always conduct their visits during center hours and make time to meet with the medication nurse. They can provide benefits to the center by supplying tools for benchmarking, safe injection practices, new medication updates, compounded medication information, high-alert medication information, clarification on medications with confusing names (aka look-alike sound-alike meds), regulatory compliance guidance, policies and procedures, updates on medication shortages, and formulary management and education. This is a lot to handle, and the ASC should avail itself of all the services the consultant pharmacist can offer.
The materials manager serves in a support role to the medication management nurse. Their duties are to ensure that all supplies, etc. that may be needed are on hand in sufficient quantities at the ASC.
The medication management nurse will play a key role among the ASC's anesthesia providers also. Aside from supplying what they need for anesthesia administration, an important role of the medication management nurse is to anticipate what the anesthesia provider will want to use if a back order occurs. This step allows ASCs to be proactive, and can also help with reducing costs by case costing anesthesia drugs/usage. Rely on the anesthesia provider to ensure compliance with safe medication practices, as anesthesia providers are often cited on surveys for non-compliance.
ASCs utilize software in different aspects of their organization, and it can play a critical role in medication management. If all pharmaceuticals are loaded into the ASC's electronical medical record (EMR), the system should be able to pull the medications into a record from the formulary, then tag them by specialty, and list all allergies and reactions. This is helpful because if a medication is ordered for a patient who has an allergy to it, a pop up can alert the nurse. In some EMR solutions, acceptable substitutions are built in and the formulary is tied to the inventory module, thus making medication reconciliation simple.
ASCs are stressed from COVID-19's persistence and the pandemic has affected medication shortages across the country. While medication compounding is heavily regulated, some of the restrictions have been eased by the FDA because of this pandemic, which has helped some.
Medication management also offers many opportunities for quality improvement projects. Here are a few that come to mind:
Check safe medication practices
Check expiration dates
Check back ordered drugs
Compare costs
Stay compliant with USP 797
Label syringes when use is not immediate (common citation on surveys)
Ensure safe medication storage
Check use of single-dose and multidose vials
Ensure safe disposal of medications
With all of this information at your fingertips, I leave you with some final advice: take this role seriously. If you are a manager, allow your nurse time to complete the numerous tasks correctly and thoroughly. And while these tasks can be designated, oversight ultimately belongs to the medication nurse. Remember, the only thing a surveyor can use to prove that an ASC is compliant with standards is a paper (or electronic) trail, therefore organized and detailed record keeping is critical.