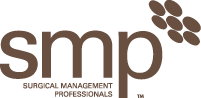 By Reed Martin, Chief Operating Officer, Surgical Management Professionals
Over the past decade, the goals of better quality and lower cost have caused an expansion in the number and type of surgical cases performed in ambulatory surgery centers, including those requiring 23-hour stays. Surgical Management Professionals (SMP), a management and consulting company based in Sioux Falls, SD, and serving more than 20 ASCs and surgical hospitals, experienced acceleration in this trend in 2013, and predicts even more growth in 2014 and beyond.
23-hour stay programs at ASCs have gained strength as quality, patient satisfaction, and outcomes data from ASCs have become more accessible to referring physicians, the general public, and insurance payers. These statistics have shown that for many cases and patients, the best setting in terms of quality and comfort is an ASC. Initially, 23-hour stay cases involved orthopedic procedures for total hip and knee replacements. Now shoulders, spine, ear nose and throat cases involving sinuses or thyroids, and general surgery including mastectomies are moving to the outpatient extended care setting for the same quality and cost reasons.
On the cost side of the equation, patients are becoming more familiar with how to compare charges and costs in different settings, and the expansion of high deductible and health savings account plans will continue this demand for greater charge transparency and lower costs. Also, from the payer side, the increase in self-insured plans is driving greater utilization of low-cost, high-quality outpatient providers.
Approximately 25% of the facilities SMP manages are now performing 23-hour cases and additional programs are in development for 2014. The 23-hour programs are complicated and time consuming to institute, but the benefits are significant for patients and the facility's bottom line.
About Reed Martin
Mr. Martin has more than 25 years of healthcare management experience with a focus for the past 10 years on the operational efficiency and clinical excellence of ambulatory surgery centers, and physician owned hospitals. As COO for SMP, he has full responsibility for the operations and profitability for more than 18 ASCs and hospitals.
About Surgical Management Professionals
Surgical Management Professionals (SMP) is a surgery center and physician-owned hospital acquisition, management, and development company. In addition to its core services of surgery center development and management, SMP provides an array of revenue cycle solutions including coding, billing services, and collections that can be customized to fit the needs of an ASC, hospital, or clinic. SMP has been serving physicians, surgery centers, and hospitals for more than 25 years. www.smpds.com