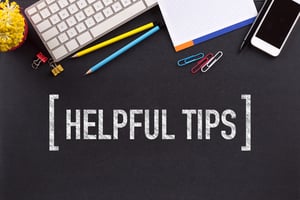 In the never-ending struggle to receive the deserved reimbursement for procedures performed in your ambulatory surgery center (ASC), it is important to closely — and continually — examine every step of the revenue cycle process. These proactive efforts are vital to helping ensure prompt, correct payment. One of these crucial steps begins before the patient even enters the operating room. This step is preauthorization of the patient's procedure.
Here are eight tips that can help ASCs improve their preauthorization process.
1. Collect Essential Information from Patients
Before contacting a patient's insurance company to request preauthorization, the preauthorization specialist should collect critical background information about the patient and their surgery. This includes patient's name, contact information, date of birth, social security number and insurance details; name of surgeon; diagnosis; procedure type; and date of surgery.
2. Treat Returning Patients Like New Patients
A patient's personal and insurance information can change at any time. Your preauthorization specialist should require patients to verify their information with each visit to your ASC.
3. Determine Payer Contact Preferences
Speak with each of your assigned payer representatives to learn if a payer has a preference for how to receive preauthorization communication (e.g., phone, email, online form). Work to accommodate this request.
4. Carefully Time Verification of Benefits
Verify patient benefits (for primary and any secondary insurance) by reaching out to payers at least 48 hours before the scheduled procedure but no more than two weeks in advance. Patient benefits can undergo frequent changes, so a smaller window of time is preferable.
5. Account for Common Surgeon Practices
It is critical that the CPT codes for planned/documented procedures are preauthorized. However, once the physician begins the approved surgery, there may be changes in approach, additional procedures performed based on findings, and/or implants required to complete the procedure.
The preauthorization specialist should become familiar with the physician's procedures and common changes that may occur and preauthorize these procedures in addition to the planned procedure. Examples of common changes that occur are as follows:
Interlaminar epidural injections (62323) that are aborted, opting for a transforaminal approach (64483).
Planned arthroscopic rotator cuff repair (29827) is ordered and labral fraying is identified during the planned procedure and is debrided (29822), or the rotator cuff may need to be converted to an open procedure (23412).
While some payers will allow a post-procedural update in authorization, many will not, and this can be costly. If there is a high likelihood that a change will occur, be sure that the appropriate procedures/codes are provided by the physician and authorized in advance.
6. Stay On Top of Changing Payer Requirements
It's not unusual for payers to change their authorization requirements. Make sure your ASC's business office leadership is closely monitoring correspondences from your payers and identifying any that indicate new or revised rules. Provide information about preauthorization changes to your specialist.
7. Deliver Adequate Training
Help your preauthorization specialist successfully complete your ASC's preauthorization process by allocating appropriate time and resources for training when the specialist joins the business office team. Provide close supervision during initial preauthorization efforts to catch and correct any mistakes and oversights.
8. Monitor and Audit Performance
Carefully monitor and audit the performance of your preauthorization specialist. If you identify concerning trends, such as an increase in denied claims due to lack of prior authorization or delayed completion of the preauthorization process, discuss the findings with your specialist and work to address them. Fixing these problems may require training or perhaps additional staff support if the cause of the issue(s) is connected to the specialist's workload.
Receive more expert guidance on obstacles to receiving deserved payment in your ASC during the SIS-hosted complimentary webinar, "Common Obstacles to Getting Paid in an ASC,". AEU credit available. Watch the on-demand webinar here.