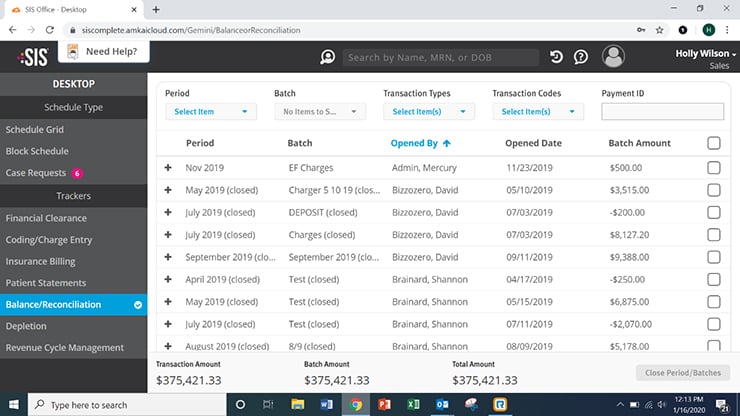 Over just the past few years, there have been some substantial changes concerning ASC reimbursement. These have challenged many surgery centers to consider everything from the specific services they deliver to how they perform collections to whether they should accept insurance at all.
Let's briefly examine six significant ASC reimbursement trends and developments.
1. Alignment of payment update factors
In the Centers for Medicare & Medicaid Services' (CMS) 2019 final payment rule, CMS aligned ASC and hospital outpatient department (HOPD) payment update factors from 2019 through 2023. This meant ASC payment rates would be updated using the hospital market basket inflation factor rather than the Consumer Price Index for All Urban Consumers (CPI-U).
As an Advancing Surgical Care article notes, the hospital market basket measures the cost of medical expenses. CPI-U, on the other hand, measures the cost of goods, such as milk and bread. "Not only is the CPI-U based on changes entirely unrelated to medical costs, the inflation update is historically lower than the hospital market basket."
Why is this development significant? First, ASCs should see an increase in their CMS reimbursement through 2023 compared to what they would have received had CMS not aligned the payment update factors. Second, commercial payers often base their reimbursement rates on a percentage of Medicare. With ASC Medicare payments getting a bump from the payment factor alignment, commercial reimbursement will hopefully follow suit.
In the 2020 final payment rule, CMS confirmed its plans to continue using the hospital market basket to update ASC payments through 2023.
2. Coverage of more complex ASC procedures
While it has been occurring slower than many in the ASC industry would have liked, CMS has been gradually adding the likes of some spine, cardiovascular, total joint (specifically total knee arthroplasty), and other complex procedures to the ASC-payable list.
CMS also appears to be looking at adding more such procedures to the ASC-payable list down the road. CMS removed total hip arthroplasty and several spine codes from the inpatient-only list for 2020 (so they can now be performed in the hospital outpatient setting). This is often the first step in such procedures eventually being added to the ASC list.
While many private payers have covered these procedures in ASCs for years, the decision by CMS to add them to the payable list allows ASCs to perform the procedures on Medicare beneficiaries and receive reimbursement for the services. In addition, private payers on the fence about whether to provide their own coverage are likely to be swayed by CMS's decision to do so.
3. CMS expands ASC device-intensive procedures
The 2019 final payment rule included CMS's decision to allow procedures with a device offset percentage of greater than 30% (down from 40%) to qualify as device-intensive procedures. As ASCA CEO Bill Prentice explained in a Q&A, "This means that if the device portion of the overall procedure equals 30% or more of the total cost of the procedure in the HOPD setting, the total device cost will be included in the reimbursement rate when the procedure is performed in an ASC."
This decision allowed ASCs to afford performing more than 100 additional device-intensive procedures on Medicare beneficiaries.
4. Shift toward value-based payments
While fee-for-service remains the dominant payment model in ASCs, we have seen a gradual shift toward ASCs embracing value-based payment models, mostly in the form of bundled payments.
As a Rev Cycle Intelligence article notes, "Bundled payment arrangements are designed to pay multiple providers for coordinating the total amount of services required for a single, pre-defined episode of care." A NEJM Catalyst article adds that bundled payments "… require participant providers to assume risk, as they must cover costs that go above the target price for an episode of care … On the upside, providers share in the savings if they keep costs below the target price while maintaining quality standards."
One type of procedure seemingly ripe for a bundled payment is total joint replacement. Such a bundled payment could cover the surgical fee, ASC fee, implants, anesthesia, physical therapy and medications. A challenge for ASCs accepting bundled payments is that surgery center costs tend to be very low to begin with, reducing the opportunity to find the additional savings that make agreeing to a bundled payment particularly beneficial.
5. Increased patient financial responsibility
There was a time when ASCs could remain profitable and successful if they focused on collecting reimbursement from payers and gave collecting from patients little to no attention. Why? The patient portion of the bill was very low, so failure to collect from patients had a negligible impact on the overall amount captured. That's changed in recent years, with patient financial responsibility after insurance growing significantly. As a TransUnion Healthcare analysis found, patients experienced annual increases of up to 12% in their out-of-pocket responsibilities for outpatient care in 2018. Thus, today's ASCs need to give significant attention to both payer and patient payments.
As noted in a previous SIS blog on tips to improve patient collections, "With patients increasingly responsible for a greater portion of their healthcare costs, ASCs must effectively collect these higher amounts while factoring in the potential stress and distress patients may experience when learning of their personal expenses."
6. Avoiding ASC reimbursement
One final trend worth touching on is the decision of some ASCs to offer patients a self-pay option for their surgical care. In this model, ASCs do not bill or collect reimbursement from payers. Rather, patients are responsible for covering all of the costs associated with their care. This model is particularly helpful if ASCs are interested in attracting medical tourism (i.e., performing procedures on patients outside of their market/coverage area).
While some ASCs rely exclusively on the self-pay model to run their business, others are embracing a blend of self-pay and covered procedures as a means to hopefully grow volume and cater to the wishes of patients who may want to avoid using their insurance for coverage of their surgical care.