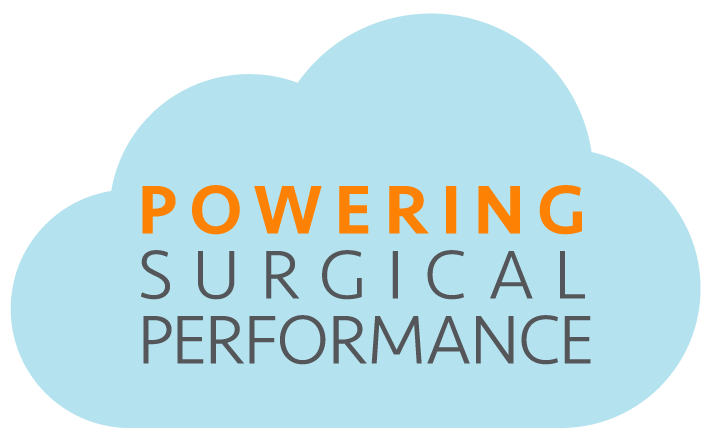 Alpharetta, GA – October 24, 2019 – Surgical Information Systems (SIS), an industry leader focused exclusively on delivering perioperative IT to ambulatory surgery centers (ASCs) and hospitals, is exhibiting at the "Becker's ASC 26th Annual Meeting: The Business and Operations of ASCs" in Chicago, October 24-26. During the meeting, SIS also is announcing the availability of new capabilities that will further enhance its SIS Complete™ comprehensive ASC technology solution.
SIS will join more than 1,500 ASC surgeons, physician leaders, administrators, and ASC business and clinical leaders at the meeting. As an exhibitor, SIS will showcase SIS Complete, which combines ASC management, clinical documentation, patient engagement, and physician engagement capabilities on a single database cloud platform. Today, SIS Link™ and SIS Charts™ Anesthesia were launched, adding functionality that make both scheduling and anesthesia documentation more efficient.
SIS Link is a physician engagement platform that enables schedulers at surgeons' offices to access a personalized view of the ASC schedule, make online case requests, send documents to the ASC electronically, and view the operative note following surgery.
"Using SIS Link has been very easy from our ASC's perspective and the perspective of our physician offices," said Amy Cooper, CEO of Green Mountain Surgery Center in Colchester, VT. "The flow of the offices scheduling their procedures into the ASC through SIS Link has been a great feature. We thought we would need to put more man hours and work into explaining SIS Link and getting the process to work well with the offices. That has definitely not been the case."
SIS Charts Anesthesia is an optional module that replaces paper anesthesia documentation with an electronic chart for all care phases: preop, intraop, and postop. It features an intuitive anesthesia graph and record, including medications administered, vitals, and anesthesia notes. Integrated monitor capture via the third-party Nexi solution is included.
"The medication documentation process using SIS Charts Anesthesia is great," said John McConnell, MD, an anesthesiologist and the Medical Director at Highlands Surgery Center in Issaquah, WA. "It's easy to access, easy to record the drugs, and easy to correct the documentation of times or dosages, if necessary. I really like the ability to click and slide to change a time. Everything is very easy and straightforward."
Linda Medlin, a CRNA from Triangle Orthopedics in Raleigh, N.C., highlights the value of automatically capturing patient vital signs. "In the operating room, I like that SIS Charts Anesthesia starts capturing the patient's vitals without me having to do anything with the documentation. That allows me to focus on my patient first and then pull the vitals into the chart once the patient is stable."
If you are attending the Becker's ASC Meeting, visit booth 60-61G to see how these new capabilities and the entire SIS Complete solution are Powering Surgical Performance.
During the conference, SIS thought leader and Chief Nursing Officer Ann Geier, MS, RN, CNOR, CASC, will participate in the following sessions:
Perioperative Nursing, Infection Control, and How to Meet CMS and Accreditation Standards
Friday, October 24, 11:00 am – 12:00 pm
Keys to Conducting Case Costing for ASCs
Friday, October 24, 2:15 pm – 2:55 pm

"We are excited to once again participate at the annual Becker's ASC meeting and spend time with ASC industry leaders who are committed to providing safer care at a lower cost in the outpatient setting," said Tom Stampiglia, SIS President and CEO. "SIS' award-winning solutions[1] and revenue cycle services support this mission and are designed to cost-effectively help ASCs improve the experience for all stakeholders: patients, providers, administrators, and staff."
About Surgical Information Systems
Since 1996, Surgical Information Systems ("SIS") has been dedicated to providing surgical care providers with the solutions and services they need to deliver improved operational, financial, and clinical outcomes. Focused exclusively on perioperative IT, SIS serves over 2900 facilities across the United States and Canada.
The SIS product suite is built specifically for the perioperative environment and includes hospital and ASC-focused solutions covering perioperative Electronic Medical Records (EMRs), Anesthesia Information Management Systems (AIMS), ASC business management, and business intelligence and analytics solutions. Services, including revenue cycle management and ASC advisory services, complement SIS' software solutions.
For more information, visit SISFirst.com.
SIS, the SIS logo, and Surgical Information Systems are trademarks of Surgical Information Systems, LLC. AmkaiSolutions, AmkaiCharts, AmkaiOffice, and AmkaiAnalytics are trademarks of Amkai LLC. AdvantX, Vision, and SurgiSource are trademarks of SourceMedical Solutions, Inc. Other company and product names may be trademarks of their respective owner.
[1]Black Book Research Rankings – "Top Ambulatory Electronic Health Records Solutions: Ambulatory Surgical Centers" April 2018, "Top Electronic Medical Records/Electronic Health Records Vendors" April 2017 & "Top Ambulatory Electronic Health Records Vendors Comparative Performance Result Set of Top EHR Vendors," May 2016.