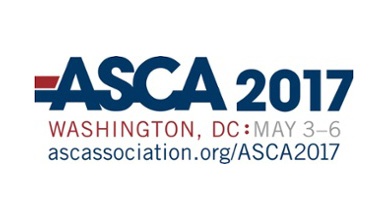 Washington, D.C. – May 3, 2017 – Surgical Information Systems, an industry leader focused exclusively on delivering perioperative IT to ASCs and hospitals, will exhibit at the Ambulatory Surgery Center Association (ASCA) Annual Meeting in Washington D.C., May 3 – 6.
The conference and trade show brings together ASC professionals to network, learn and share best practices with peers, discuss marketplace trends, and advocate for the interest of ASCs.
During the conference, SIS thought leaders, Daren Smith, BSN, Senior Clinical Solutions Specialist, and Ann Geier, MS RN, CNOR, CASC, Chief Nursing Officer, will lead the following sessions:
Reduce Supply Costs in Your Independent ASC:
Learn how to develop and maintain a quality materials management program that can save your ASC time and money, even if you work in a small ASC.
Thursday, May 4, 11:15 AM – 12:15 PM
Leadership 101 & 201
Focusing on ASC management, discuss the extensive knowledge required to be successful in leadership roles and get go-to resources you can use to educate and support staff in your own ASC.
101 – Friday, May 5, 2:00 PM – 3:00 PM
201 – Friday, May 5, 3:10 PM – 4:10 PM
As a Connectivity Provider and Silver Sponsor, SIS will unveil its new brand and showcase its robust suite of products and services specifically designed to help surgery providers improve patient outcomes and satisfaction, reduce costs, and drive revenue growth. SIS solutions include revenue cycle services, ASC advisory services, ASC business and clinical management solutions AdvantX®, Vision™, AmkaiOffice™, AmkaiAnalytics™, and the number one rated ASC specific EHR, AmkaiCharts™.
"The ASCA Annual Meeting brings together the largest group of ASC professionals to present ideas that further the goals of ambulatory surgery providers across the country," said Tom Stampiglia, President and CEO of SIS. "SIS is proud and excited to unveil our new organization at this conference which brings together SIS, AmkaiSolutions, and SourceMed. We plan to demonstrate how our solutions and services add value throughout the ASC delivery model and look forward to meeting with the clients of the combined company."
Surgical Information Systems will be in Booths 501 and 715.
---
About Surgical Information Systems
Since 1996, Surgical Information Systems ("SIS") has been dedicated to providing surgical care providers with the solutions and services they need to deliver improved operational, financial, and clinical outcomes. Focused exclusively on perioperative IT, SIS serves over 2900 facilities across the United States and Canada.
The SIS product suite is built specifically for the perioperative environment and includes hospital and ASC-focused solutions covering perioperative Electronic Medical Records (EMRs), Anesthesia Information Management Systems (AIMS), ASC business management, and business intelligence and analytics solutions. SIS' AmkaiCharts™ solution, is the No. 1 ranked outpatient EMR1. Services, including revenue cycle management and ASC advisory services, complement SIS' software solutions.
For more information, visit SISFirst.com.
SIS, the SIS logo, and Surgical Information Systems are trademarks of Surgical Information Systems, LLC. AmkaiSolutions, AmkaiCharts, AmkaiOffice, and AmkaiAnalytics are trademarks of Amkai LLC. Other company and product names may be trademarks of their respective owner.
1Black Book Research Rankings – "Top Electronic Medical Records/Electronic Health Records Vendors" April, 2017 & "Top Ambulatory Electronic Health Records Vendors Comparative Performance Result Set of Top EHR Vendors," May 2016.