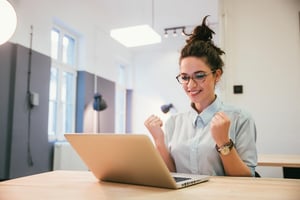 Ann Geier, MS, RN, CNOR, CASC, chief nursing officer for Surgical Information Systems, provides tips to help ASC professionals planning to take the Certified Ambulatory Infection Preventionist (CAIP) exam in a new article in Periop Today, an electronic publication from the Association of periOperative Registered Nurses (AORN).
CAIP, which launched in January, is the first certification designed specifically for infection preventionists in the ASC industry. It is only the second certification program for the ASC industry, joining Certified Administrator Surgery Center (CASC), which first awarded in 2002.
In the Periop Today article, Geier's guidance touches on topics including the importance of reviewing study materials, securing support from ASC leadership, answering sample exam questions, and preparing for the online format.
The inaugural CAIP exam will be held Oct. 1–31, 2018. Individuals who plan to take the test must register between Aug. 1–31, 2018.
Learn more about the new certification on the CAIP website.