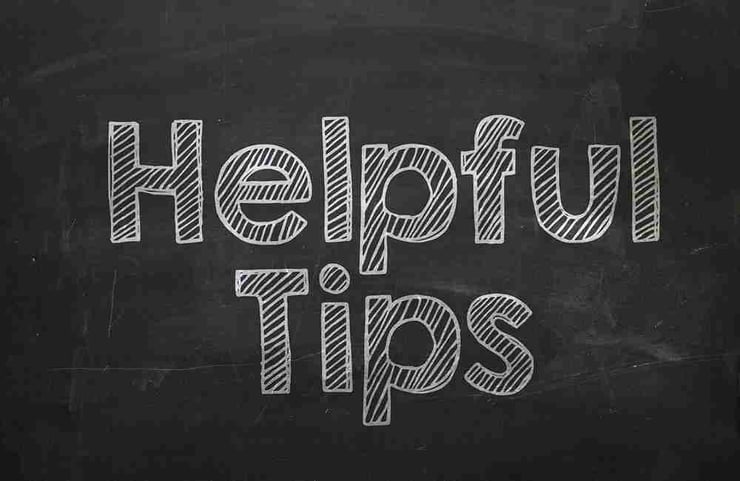 The consequences of poor coding in an ASC can be severe. Inaccurate coding can lead to lost revenue, unnecessary expenses, insurance audits, angry patients, and even trigger fraud investigations. Limiting the number of coding errors and quickly addressing those that occur are critical to a high-performing, compliant revenue cycle.
Follow these ten tips to help improve your ASC coding performance.
1. Maintain open lines of communication
Coders are more likely to succeed when they remain informed about all the changes within their ASC that can have an impact on their work. This includes developments concerning payers, procedures, physicians, specialties, and surgical technology. Leadership should ensure coders receive this information in a timely manner. In addition, coders should feel comfortable speaking with not only fellow business office team members, but also clinical team members, including physicians, when they have questions about matters that can influence how they code.
2. Educate physicians on coding role
Physicians who better understand the role they play in coding are more likely to help improve coding. This includes completing detailed operative reports, staying current on documentation changes associated with their procedures that can affect coding, and, as noted in tip #1, demonstrating a willingness to speak with coders whenever there are questions concerning procedures and documentation. Providing education to physicians about these roles and responsibilities can make a significant difference in a coder's ability to perform accurate coding.
3. Invest in staff
Spending some money to provide coding staff with education and training can go a long way. When coders receive regular education that helps them remain current with the latest coding rule changes and best practices, they are more likely to make fewer mistakes and will likely increase productivity. Such investments can include sending coders to conferences, purchasing coding webinars, subscribing to coding publications, and financially supporting coders who want to pursue certifications.
4. Hire wisely
Not all coding is the same. ASC coding has its own rules and quirks. When hiring, don't only look for coding experience, but target ASC-specific coding experience, whenever possible.
A coder without ASC experience can be trained on how to code ASC procedures. It is imperative for surgery centers that hire coders with experience in other industries but lacking ASC experience to be prepared to make the investments necessary to support such training and education.
5. Don't hope for problems to fix themselves
Coding errors often become repetitive. This can lead to ongoing undercoding and associated loss of revenue, a steady flow of denials, or overcoding, which may result in payers recouping payments or even the triggering of fraud investigations. Suffice it to say, catching and fixing coding problems fast is essential to an ASC consistently receiving proper payments.
Whenever your ASC experiences a denial, review it carefully and determine the cause. If the denial is associated with a coding error, educate coding staff on what occurred and what should happen going forward to avoid the mistake from occurring again. Even if the error is associated with a single team member, there is no harm in educating the entire coding staff on the mistake.
Conducting routine audits can help detect errors missed by payers. If an audit identifies mistakes, provide relevant education.
6. Set performance goals
Coding is an area that's generally easy to measure performance. This can include measuring a coder's participation in the submission of clean claims (i.e., clean claims percentage) and accuracy associated with coding a specific diagnosis or CPT code. Setting coder performance goals can serve multiple purposes. These include providing a transparent approach to performance assessment, motivating coders to improve their performance, and establishing a means of rewarding coders. Performance goals can be associated with quality as well as quantity since coders must complete their coding on time. Performance goals can also come in different forms, such as improvement goals for coders who are learning and "win-the-contest" goals associated with top performers.
7. Develop a plan for coder absences
Coders, like all staff members, take time off. This is sometimes planned and sometimes unplanned. ASCs need a process for ensuring coding is completed during coder absences — those that are short and long term. Failure to account for such absences will delay billing and collections.
For a short-term coder absence, solutions include bringing in part-time assistance, outsourcing some coding work, or tasking other in-house coders to cover the work. Long-term absences are more likely to require a combination of these solutions.
8. Manage workload during busier and growth periods
ASCs rarely perform the same number and type of procedures week in and week out. There are times when volume goes up and times when volume goes down. In addition, successful ASCs often experience growth. Smaller growth may mean more volume of existing procedures or the addition of some new procedures. More significant growth may mean new specialties.
In any of these scenarios, ASCs will want coders flexible with their work schedules. This will help ensure coding is completed consistently and without the need for much or any overtime pay. ASCs should be as transparent as possible concerning coder scheduling. While surprises do come up, coders who are kept informed about their upcoming schedule and immediately told of any changes — as far in advance as possible — are more likely to remain satisfied with their work and less likely to push back against the occasional surprise.
9. Undergo an annual third-party assessment
An annual coding assessment by a third party can serve multiple purposes. Most importantly, such an assessment — preferably performed by an expert in ASC coding — can help identify missed errors that cause an ASC to leave money on the table or result in overpayments. In addition, the individual or company performing the assessment may be able to share best practices and provide education on recent coding rule changes that may have been missed by the ASC.
While internal assessments are worthwhile and should be completed on an ongoing basis, a third party allows an ASC to benefit from an unbiased perspective and review of coding performance, as well as knowledge that may be presently lacking. While this assessment is an investment, its findings can often lead to improvements that more than cover the cost. Even if the assessment turns up nothing noteworthy, there's great value in receiving positive confirmation of coding staff performance.
10. Weigh the value of outsourcing
While ASCs can outsource numerous functions these days, coding is one of the most common to be outsourced. Some companies only perform coding services, with staff who complete coding and send the information back to the ASC for entry into a system. Then there are companies like SIS, with its Revenue Cycle Services, that provides "cradle-to-grave" revenue cycle management, including coding.
Outsourcing coding can deliver substantial benefits to ASCs, including improvement in clean claims percentage; timely, accurate collections; and reductions in denials and payment delays. Outsourcing should not just be a consideration for ASCs struggling with their coding. It's also a great solution to be leveraged by new ASCs, mature ASCs, successful ASCs, and ASCs undergoing significant growth.