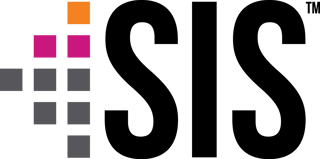 ATLANTA, GA – April 25, 2017 – Surgical Information Systems ("SIS"), a leader in perioperative information systems, today announced it has acquired SourceMed, a leader in ambulatory surgery center (ASC) software and services. The addition of SourceMed solutions to the award-winning SIS product suite, which includes SIS hospital and Amkai ambulatory products, positions the company to meet the needs of hospitals, ASCs, and ASC management companies.

SourceMed develops ASC business and clinical management solutions AdvantX®, Vision™, and SurgiSource®, and offers ASC advisory and revenue cycle services.

The new company, serving nearly 3,000 hospitals and ASCs, will operate as Surgical Information Systems and will continue to invest in solutions from SIS, Amkai, and SourceMed. This commitment will ensure that all SIS clients will have access to a comprehensive portfolio of leading perioperative IT products.

"We are thrilled to welcome the SourceMed clients into the SIS family," stated Tom Stampiglia, CEO of SIS. "The combined talent from SIS, Amkai, and SourceMed gives us unparalleled capabilities in meeting the unique needs of the perioperative IT market and is a major step towards achieving our stated vision to be the premier provider of perioperative information solutions."

The combined company will leverage robust customer service and proven product development capabilities to deliver solutions to meet the evolving operational, financial, and clinical demands of hospitals and ASCs. The transaction marks the second investment by SIS in the ASC software and services market in the past three years. SIS acquired AmkaiSolutions in 2014.

"I could not be more excited about the future of this combined organization," added Stampiglia. "Meeting the needs of perioperative facilities will continue to get more challenging in today's healthcare environment, and we look forward to leading the way as our clients' trusted IT provider."

About Surgical Information Systems

Since 1996, Surgical Information Systems ("SIS") has been dedicated to providing surgical care providers with the solutions and services they need to deliver improved operational, financial, and clinical outcomes. Focused exclusively on perioperative IT, SIS serves over 2,900 facilities across the United States and Canada.

The SIS product suite is built specifically for the perioperative environment and includes hospital and ASC-focused solutions covering perioperative Electronic Medical Records (EMRs), Anesthesia Information Management Systems (AIMS), ASC business management, and business intelligence and analytics solutions. SIS' AmkaiCharts™ solution, is the No. 1 ranked outpatient EMR[1]. Services, including revenue cycle management and ASC advisory services, complement SIS' software solutions.

For more information, visit SISFirst.com.

SIS, the SIS logo, and Surgical Information Systems are trademarks of Surgical Information Systems, LLC. AmkaiSolutions, AmkaiCharts, AmkaiOffice, and AmkaiAnalytics are trademarks of Amkai LLC. AdvantX, Vision, and SurgiSource are trademarks of SourceMed. Other company and product names may be trademarks of their respective owner.

[1] Black Book Research Rankings – April, 2017 and "Top Ambulatory Electronic Health Records Vendors Comparative Performance Result Set of Top EHR Vendors," May 2016.