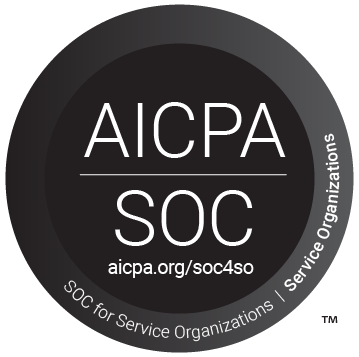 Alpharetta, GA – May 13, 2020 – Surgical Information Systems (SIS), an industry leader focused exclusively on delivering perioperative IT to ambulatory surgery centers (ASCs) and hospitals, has successfully demonstrated its commitment to the protection and availability of ePHI by completing a third-party audit designating SIS Complete as compliant with the System and Organization Controls (SOC) 2® Trust Services Criteria relevant to Security, Availability, and Confidentiality. Achieving SOC 2 compliance validates that SIS has the necessary governance, processes, and controls required to assure clients and prospects that it can meet service level commitments and protect their SIS Complete data.
SIS Complete is an all-in-one cloud-based software solution for ASC management, clinical documentation, patient management, and communications, including scheduling; insurance verification; registration; billing; payment posting; accounts receivable; collections; inventory management; nursing, physician, and anesthesia* documentation; email and text communications; and patient and physician engagement. It is deployed securely in the cloud as a Software as a Service (SaaS) solution.
"The process for becoming SOC 2 compliant is rigorous and ongoing," said Doug Rempfer, SIS chief operations officer. "With both the cloud environment and now the SIS Complete solution maintaining SOC 2 Type II compliance, this achievement is a testament of our dedication to ensuring the security and privacy of client data. SIS is committed to the constant monitoring of emerging cyber threats and adjusting our controls accordingly."
About Surgical Information Systems
Since 1996, Surgical Information Systems ("SIS") has been dedicated to providing surgical care providers with the solutions and services they need to deliver improved operational, financial, and clinical outcomes.
Focused exclusively on perioperative IT, the SIS product suite is built specifically for the perioperative environment and includes hospital and ASC-focused solutions covering perioperative Electronic Medical Records (EMRs), Anesthesia Information Management Systems (AIMS), ASC business management, and business intelligence and analytics solutions. Services, including revenue cycle management and ASC advisory services, complement SIS' software solutions.
For more information, visit SISFirst.com.
SIS, the SIS logo, and Surgical Information Systems are trademarks of Surgical Information Systems, LLC. AmkaiSolutions, AmkaiCharts, AmkaiOffice, and AmkaiAnalytics are trademarks of Amkai LLC. AdvantX, Vision, and SurgiSource are trademarks of SourceMedical Solutions, Inc. Other company and product names may be trademarks of their respective owner.
*Anesthesia documentation is provided through an optional add-on module.