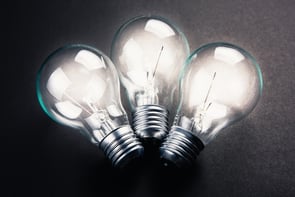 It's no secret that most people want to hold on to their money for as long as possible. This reality can be particularly difficult in healthcare, where multiple payer types – from patients to insurers to the government – make collecting what's due a complex activity. Prompt payment does happen, but not always, which can lead to long-outstanding accounts receivable. Did you know that healthcare providers generally send an average of 3.3 billing statements out before seeing full payment from patients?
Thankfully there are steps you can take to streamline your facility's revenue cycle process and shorten the route between billing and reimbursement – while also making sure you collect every possible dollar. Here are three rules of thumb:
Rule 1: Follow up frequently.
With so many claims submitted to insurers, it's easy to see how one might be lost or overlooked. So after you file the claim, call the payer a week later to ensure receipt. If they did not receive it, re-file it and call again a week later to ask if they received it this time.
The same can apply to patients. By following up weekly, patients will know that you're on top of the money they owe and may be quicker to make payments. This can potentially avoid the time and headaches that occur when a patient is sent to collections. It's also good business, and good relationship building. (As a side note: You should never accept a PO Box as a patient address. Having a verified physical address for each patient is a good practice.)
Rule 2: Conclusively cover your costs.
Ask yourself the tough questions: Are you careful in the supplies you order? Are you getting the best possible price on items you use frequently? Are you keeping inventory low? And is someone controlling and auditing that inventory? Maximizing reimbursement starts at the very beginning of a case, with what your center is spending. Why? Because if you don't know how much each case truly costs, you won't know if you'll be getting paid enough to cover those costs.
Consider an example of a podiatrist that performs many procedures involving costly implants. Your center may determine that it doesn't get paid enough on those cases to cover the cost of the implants. It then falls on the center to collaborate with the podiatrist to search for a different implant vendor, check for process gaps, and analyze your inventory use as a whole. It may be a tough conversation to have, but can you afford to continue performing unprofitable procedures? The solution is to know, defensibly, that you are buying products and performing services that are profitable. And that comes back to KPIs – a healthy revenue cycle's best friend.
Rule 3: Optimize your staffing schedule.
Covering costs doesn't just involve supplies and overhead, but your clinical staff as well. Ask yourself: Are you overstaffed? Are you wisely staffed? Do you flex the schedule based on the cases that you perform?
Say you have five doctors that normally work on Fridays, but three of those doctors are out of town, leaving you with two doctors and only five cases. Consider the staffing, the space, and the logistics to find the most effective – and efficient – combination. In the "doctors out of town on Fridays" scenario, perhaps the center can rotate all cases through one room, meaning a need for only one set of staff. Think logically, and your bottom line will benefit. Again, it all goes back to minimizing the overhead cost so that you can maximize how far the reimbursements go.
Those are three of the basics for revenue cycle efficiency. How do you ensure your center has more money coming in than going out?