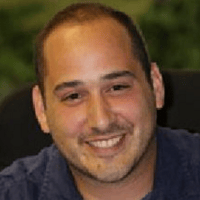 Thomas Pinelli is director of product management for AmkaiCharts. He will be serving as a panelist for a session on " Trends in ASC Technology" at the 3rd Annual New York Metro ASC Symposium, scheduled for September 14.
Q: What do you see as some of the key trends in ASC technology?
Thomas Pinelli: Patient engagement is big right now. Whenever we provide demonstrations to ASCs, they talk about a desire to more effectively connect with patients and obtain history information at the patient's convenience, whether through the use of patient portals or mobile devices.
There is also a growing interest in using technology to provide patient teaching, such as electronically sending patients pre- and post-surgery instructions to supplement the printouts they are sending home with patients.
Physician recruitment and retention remains an important issue, and ASCs are leveraging technology to improve physician engagement and satisfaction. Technology that enables physicians to review and sign orders and review patient history from a mobile device or their homes through a secure connection help make the physicians' lives easier and increases their satisfaction with the ASC. But it's more than just giving physicians the technology — physicians need to want to use software versus having to use it.
Q: What's "next" in ASC technology?
TP: While EHR adoption is still low in the ASC market, those ASCs with EHRs now desire a communication platform that supports improved patient and physician engagement.
ASCs also want a solid quality improvement (QI) reporting module. The government is requiring more QI data, and ASCs are looking for solutions to more effectively gather, analyze, and report QI information. This will not only help them meet requirements and identify areas for improvement, but reduce man hours as well.
There is also a great deal of discussion about analytics and their current and future role in ASCs. ASC not only want to use analytics to drive financial performance, but also to improve patient care in areas such as normothermia and antibiotic timing, which ASCs have tracked for several years.
Q: Why do you think it is important for ASC leaders to stay atop trends in technology?
TP: If I was a manager of an ASC, I would want to find ways to work smarter, not harder. Technology has the potential to accomplish this goal. Leaders should be asking themselves — and their technology partners — how they can leverage technology to help with daily responsibilities.
For ASCs that are slow adopters of technology, they likely have employees who spend hours performing tasks like collating data, manually reporting QI, receiving histories and physicals and scanning them into a document system, and making sure chart packs are ready for the next day. These tasks are all necessary for an ASC to function, and the hours spent on them add up over time. ASC managers should know how to use technology to remove as much of the manual labor that still exists in their facilities.
That will be one of the focuses of my session at the New York Metro ASC event. These types of sessions, and ASC meetings in general, are not only informative but provide an opportunity for administrators and other ASC leaders tasked with running the business to learn ways to streamline operations, save money, and ultimately make their jobs easier.
Q: As a product manager, what do you strive to do to make sure AmkaiCharts evolves with the industry and evolving needs of your clients?
TP: I always keep an eye on industry developments. I'm looking at patient safety trends and regulatory mandates, analyzing what's coming down the pike from CMS, recommendations and guidelines from organizations like AORN and APIC, and standards changes from the accreditation organizations.
However, and more importantly, I engage with our clients on a regular basis to find out their pain points and likes. Client engagement is critical to be a successful product manager. If you're consistently going to your clients and learning about their needs, what keeps them up at night, and how you can leverage your technology to help them, then your solution is going to meet their needs long term.
When we're working on product design, the most important thing is to let the market dictate the design. We engage our users and have development partnerships with our ASCs. Whenever we have an idea, we speak with our clients to learn if what we are considering will help. It is only after those conversations that we will move ahead with developing a new feature.
If you're going to design systems for ASCs, you have to give ASCs a seat at the table for the design process.
To arrange a meeting with Tom at the 3rd Annual New York Metro ASC Symposium, email thomas.pinelli@amkai.com.
---
About Amkai
AmkaiSolutions™ is a trusted industry leader, offering innovative software solutions and services to the full spectrum of outpatient surgery providers- ambulatory surgery centers, surgical hospitals and associated practices and clinics. Our solutions help outpatient surgery facilities increase administrative and clinical efficiency and profitability, allowing them to focus on patient satisfaction. Our growing product line includes AmkaiCharts, the leading EMR in the outpatient industry and AmkaiOffice, a next-generation management software solution designed to replace and enhance the "legacy" systems in use today. The AmkaiSolutions team's extensive experience in the outpatient surgery industry positions us well to bring substantial new streamlining and added benefits to the market. AmkaiSolutions is a subsidiary of Surgical Information Systems. For more information visit amkai.com.
AmkaiSolutions, AmkaiEnterprise, AmkaiOffice and AmkaiCharts are trademarks of Amkai LLC. SIS, the SIS logo, and Surgical Information Systems are trademarks of Surgical Information Systems, LLC. Other company and product names may be trademarks of their respective owners.