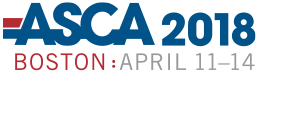 Boston – April 11, 2018 – Surgical Information Systems, an industry leader focused exclusively on delivering perioperative IT to ASCs and hospitals, will exhibit at the Ambulatory Surgery Center Association (ASCA) Annual Meeting in Boston, April 11-14.
SIS will join more than 2,200 ASC industry professionals, practitioners, and thought leaders at the ASC industry's largest educational conference and tradeshow. As a Silver Sponsor, SIS will showcase its web-based clinical documentation solution, SIS Charts™, which is integrated with the SIS ASC business management platforms, including: AmkaiOffice™, AdvantX®, Vision™, and SurgiSource®. SIS will also highlight web-based analytics, patient survey solutions, and revenue cycle services.
During the conference, SIS thought leaders, Daren Smith, BSN, Senior Clinical Solutions Specialist, and Ann Geier, MS RN, CNOR, CASC, Chief Nursing Officer, will lead the following sessions:
Your Volume Leader is Leaving – Strategies for Surviving and Thriving
When it comes to the planned or unplanned departure of a physician, ASCs often overlook the need to prepare. Attendees will learn how to put an effective, ongoing physician succession plan in place, including how to execute the plan successfully and avoid common pitfalls.

Thursday, April 12, 9:10 am-10:10 am
Tips and Techniques for Infection Control Training
Regulatory agencies require all health care providers to receive training in infection control before treating patients in the ASC setting. This presentation will give attendees ideas for training all staff and physicians, as well as tips for presenting information that everyone will read.

Thursday, April 12, 11:15 am-12:15 pm
Leadership 301: Exploring New Challenges
Experienced ASC leaders who have been in managerial positions for many years may find themselves asking "is this all there is?". This session will help these leaders investigate options for increasing satisfaction in an ASC leadership role and explore possibilities for more challenging, new positions.

Thursday, April 12, 2:20 pm-3:20 pm
"The ASCA Annual Meeting presents an opportunity for ambulatory surgery providers to come together to learn, share ideas, and network – all with the common purpose of advancing the safety, efficiency, and cost-effectiveness of outpatient surgery," said Tom Stampiglia, SIS President and CEO. "ASCA 2018 is particularly exciting for SIS as we celebrate the one-year anniversary of SourceMed joining AmkaiSolutions as part of SIS. We look forward to showcasing our award-winning solutions[1] and progress as a combined company with the introduction of innovative solutions to meet the needs of the ASC industry."
About Surgical Information Systems
Since 1996, Surgical Information Systems ("SIS") has been dedicated to providing surgical care providers with the solutions and services they need to deliver improved operational, financial, and clinical outcomes. Focused exclusively on perioperative IT, SIS serves over 2900 facilities across the United States and Canada.
The SIS product suite is built specifically for the perioperative environment and includes hospital and ASC-focused solutions covering perioperative Electronic Medical Records (EMRs), Anesthesia Information Management Systems (AIMS), ASC business management, and business intelligence and analytics solutions. Services, including revenue cycle management and ASC advisory services, complement SIS' software solutions.
For more information, visit SISFirst.com.
SIS, the SIS logo, and Surgical Information Systems are trademarks of Surgical Information Systems, LLC. AmkaiSolutions, AmkaiCharts, AmkaiOffice, and AmkaiAnalytics are trademarks of Amkai LLC. AdvantX, Vision, and SurgiSource are trademarks of SourceMedical Solutions, Inc. Other company and product names may be trademarks of their respective owner.
[1]Black Book Research Rankings – "Top Ambulatory Electronic Health Records Solutions: Ambulatory Surgical Centers" April 2018, "Top Electronic Medical Records/Electronic Health Records Vendors" April 2017 & "Top Ambulatory Electronic Health Records Vendors Comparative Performance Result Set of Top EHR Vendors," May 2016.