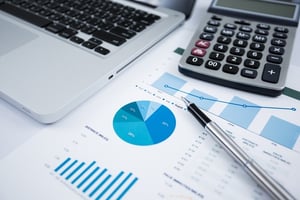 Revenue cycle management is only as good as the people working toward it. A highly trained, diverse team is necessary to fill the roles required to maintain a healthy cash flow for an ambulatory surgery center. This includes certified coders, billers, payment posters, and collectors.
It also takes a continual investment — of time and money — to find (and keep) professionals for those positions and ensure they know how to fulfill their responsibilities. How should you recruit, train, and, as importantly, retain, qualified revenue cycle staff?
Keep reading as we break down each step.
Recruit
Recruiting a qualified revenue cycle staff — one with the motivation, experience, and competences necessary to keep your business running at its best — isn't easy. You should make sure to have detailed job descriptions, outlining the qualifications and skills you seek for each position and choose candidates to interview that meet the designated criteria.
But it's not just about what you see on paper. When sitting down to interview candidates, you need to determine if they have the personality that fits the intended role by paying attention to the behavioral aspects of their persona. Do they have energetic optimism (perfect for a payment poster) or a take-charge, aggressive attitude (ideal for a collector)?
Also make sure you are trying to recruit people who are creative and not necessarily "task-oriented." Revenue cycle roles have long been considered assignment-guided positions. In truth, there are many different scenarios that can force someone to work outside of the regular processes, and they need to be able to think creatively to do so. This is especially true in ASCs where limited resources often force employees to wear many different hats. Similarly, the type of person for these roles should be motivated by a results-only work environment.
Train
In my experience, the number one problem when it comes to training is a lack of training. Even if you find a qualified individual with the right personality who meets your standards for the role, this individual will still need to be well trained. Many facilities tend to bring new employees in, sit them at the elbow of someone else, and expect them to just watch and do. The problem is, after that we don't even look back at their work for six months, and then wonder why they haven't been doing what they're supposed to be doing.
You must put an organized training program in place. It needs to be structured and required — and it needs ongoing monitoring. This all goes back to that whole process of auditing — what isn't monitored and measured isn't done. Train someone to do something, communicate the importance of their role, test their competency, then watch them regularly to make sure they're doing what is required.
You can even consider external education resources to help get this accomplished. Many facilities require new employees to attain certifications (i.e. – the AAPC Medical Billing and Coding Certification) or complete certain training programs.
Retain
While revenue cycle staff are typically hourly employees, you should still offer competitive compensation to avoid high turnover, which is common in the industry. Consider incentive plans that reward strong performance to support employee satisfaction. This also provides an affirmation of good work. One of the biggest employee stressors is ambiguity, i.e., "What means I'm doing a good job versus a bad one?" Since business office roles have always been so task-oriented, workers are often judged by what work looks like instead of what work accomplishes. But the best way to retain great revenue cycle management employees is through empowerment, trust, encouraging creativity, and allowing thinking outside of the box. This creates an environment that encourages options for creativity and flexibility that makes workers want to stay.
Achieve Success Through Support
The people who manage your revenue cycle have a great deal of responsibility. After all, the financial security of your business is in their hands. Make sure throughout the recruiting, training, and retaining processes that you're not only communicating the roles they must fill, but the importance of those roles. Then let their treatment, and your appreciation of them, reflect that value.