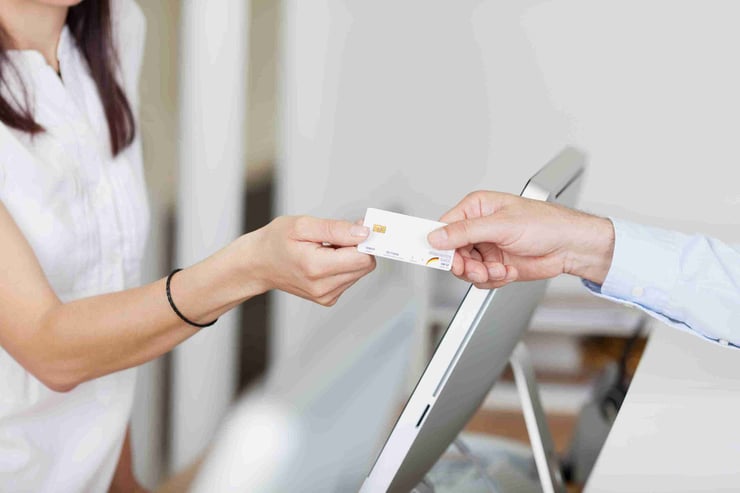 The final Surgical Information Systems revenue cycle services webinar of 2020 wrapped up last month with a presentation on patient collections, where we took a deep dive into the challenges your ambulatory surgery center (ASC) might face, the opportunities available to make improvements, and standard recommended practices to follow. At the end of the presentation we had a particularly robust Q&A session that I think ASCs may find quite helpful. Here are some of the questions we answered:
Q: Can you predict what might happen to patient collections if the US Supreme Court overturns the Affordable Care Act (ACA) in the coming months?
A: Unfortunately, without a crystal ball nobody will be able to predict the future of patient collections in an ASC setting if the Affordable Care Act is overturned by the Supreme Court. We can make a few assumptions though. The best guess is that we may see a higher percentage of uninsured patients who may not be eligible for surgery in the ASC, and therefore case volumes may be affected. A bigger burden may be placed on the private sector, and we likely will see a greater shift toward traditional insurance plans. Without a replacement plan for the uninsured, facilities may have to implement self-pay models in order to keep case volumes up. At the end of the day we do not know what the future holds so it is best to just try and be prepared as best you can for whatever scenario unfolds.
Q: Is self-pay in full on the day of service most common for non-covered cases such as plastic surgery?
A: That is absolutely the case in most every surgery center we see. ASCs are just not willing to take on those expenses without being certain they will recuperate the costs.
Q: Do you find that getting patients on the phone to discuss collections is difficult? What are we supposed to do if we cannot get in contact with them to make payments?
A: It can certainly be a challenge to get patients on the phone these days, so the recommended practice is to implement other methods of communication to supplement phone calls. Text message communications can be quite valuable. Think about what you are more likely to respond to these days, a text or a phone call? You can also use electronic patient statements and keep a credit card on file that patients provide permission to charge.
Q: If our ASC uses a script when calling to collect payments from our patients, what steps do you suggest we take in order to not sound so robotic?
A: First of all, do not feel like you have to read the script word-for-word. Rather, let it act as a general guideline for how the conversation should go. Secondly, and this may sound silly, let the patient hear your smile on the other end. Our team uses little mirrors that we stick onto our monitors or laptops in order to see the facial expressions we are making when speaking with patients. Those facial expressions can be inferred on the other end of the phone call and they will help set the tone for the discussion.
Q: How do you judge whether your collection agency is doing a good job?
A: The simplest way to assess the job your collection agency is doing is to look at the percentage the agency has collected from the amount that was sent for collections by your ASC. Benchmark their performance and compare how they improve or worsen over time. Also, you will need to look at those figures and decide if the numbers are reflective of the efforts of the collection agency or of your ASC's processes.
Q: What information can and cannot be included in an email to a patient regarding estimated payment due?
A: This is a very good question, and something that your entire staff needs to be aware of and pay attention to. It is very easy to trip up and find ourselves in hot water over a simple email or text to a patient. Sensitive information that includes protected health information (PHI) or personal identifiable information (PII) should not be included in electronic communications. It is important to remember that things like medical record numbers and procedure informational must be excluded. I suggest a simple electronic message that includes a clickable link to your patient payment portal.
Q: With higher deductibles and more patients struggling to pay their out of pocket expenses these days, are you seeing an uptick in charitable care across your ASC clients?
A: Yes, we have definitely seen some ASCs take the opportunity to offer charitable care. If your ASC does decide to start offering this, it is recommended that you set up a standard policy that is fair and will apply to every patient across the board. Before you make that decision, you should also check in with your state to see if there are any laws you need to be aware of and evaluate any incentive programs that may be offered. Your ASC might have the opportunity to be rewarded for offering charitable care.
To watch the presentation, Patient Collections: Challenges, Opportunities, and Best Practices in full and hear the entire Q&A session, click here.