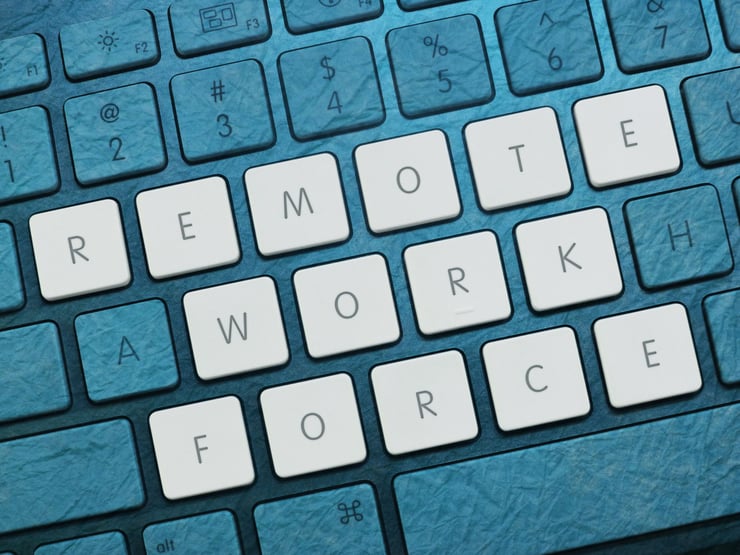 Jho Outlaw, Senior Vice President of Revenue Cycle Services for SIS, hosted a webinar recently and discussed the many benefits of having a remote workforce. Having managed a remote workforce for years and being an expert on the subject, she detailed how to best make the transition to working remote and shared the lessons she has learned on her own journey. Outlaw fielded questions at the end of her presentation, and we are going to share that Q&A portion below, which has been summarized for readability. To watch the entire "Optimizing and Managing a Remote Workforce" webinar, please visit the resource library on the SIS website.
Q: What are the drawbacks of having a remote team? And, conversely, what are the benefits of having a remote team?
A: I will start with the benefits of remote work, as I believe they far outweigh the drawbacks that come along with the transition. The biggest benefit I have seen thus far is employee satisfaction and engagement level improvements across the board. The ability to work remote allows your team a more flexible work schedule and offers them work/life balance. Implementing a results-driven performance evaluation process for your staff will help drive engagement and performance levels up. Basing our employees' performance on the results they deliver has also helped us see a much lower turnover rate than before.
Now, of course, like in any other situation, there are going to be some drawbacks. For me personally, that comes in the form of a lack of human interaction. There are days when I miss going into an office of 100+ people and having those face-to-face interactions and building that sense of comradery. I have found that implementing the right communication tools, like videoconferencing, among my team members has helped remedy this particular drawback. Another downside you may experience when going remote with your staff, is finding that some people just don't work out without constant supervision and management. This is why I have created a results-driven environment for my team to work within. The numbers do not lie, and with our current structure, I am able to see who is contributing and signaling those key performance indicators, and who is missing the mark and might be best suited for a traditional in-office job.
Q: You mentioned during your presentation that you encourage competition among your team members and that you foster a results-driven environment by publishing their results for everyone to see. Is that legal, and if so, what do you think the benefits are?
A: This is an excellent question, and something that I was originally challenged on when we first decided to try this new approach.
First of all, I believe that limiting the job pool to only applicants who are located in a geographically convenient location to a physical office building, will do my team and my company a great disservice. Knowing this, I encouraged my company to allow for a remote workforce. In order to have a successful one, I knew I needed a way to evaluate the work and quality of work coming from my team in a fair and productive manner that encouraged self-improvement among everyone. After extensive research on the subject, our management team decided to implement a "results-only" workspace. After modifying our key performance indicators and ensuring every team member fully understood how they would be evaluated and compared to their coworkers, we started publishing employee results for the entire team to see.
After many discussions with our legal team, human resources, and even a corporate compliance officer, we discovered that there is no legal reason you should not be allowed to share employee results with your team. The only caveat, I will say, is that we do not publish the results of new employees, or those members who are learning a new job function. Other than that, it is a completely legitimate way to run your business, and we have found that it keeps remote staff accountable for their work, encourages high-level performance for those who take pride in their work, and helps to eliminate employees who require micro-management and may take advantage of the perks that come along with working from home.
Q: Some of my team members do not even know how to use Microsoft® Excel or other tools to run reports that can help evaluate performance. How did you teach your staff to run their own numbers and pull their own reports?
A: Another great question! This is a problem that I have run into in the past as well, I used to have team members who did not know how to use Excel. To remedy this situation, we implemented a two-step process to ensure proper Excel knowledge, which by the way is imperative when working in the revenue cycle services industry. The first step we took was requiring all applicants to take a base-level Excel test before they would be considered for employment. It is a simple test, but one that must be passed for us to have confidence in their abilities to complete the work we do. Secondly, we offer an Excel training course to our revenue cycle employees for the more complex functions within the program. Each employee must then pass a competency evaluation once the training course has been completed. I will also say, these steps can be applied to whatever major skill will support the job function you are hiring for, it is not limited to only Microsoft Excel.