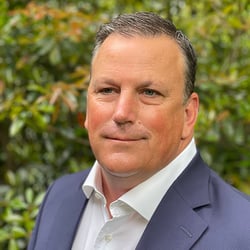 Beavor brings ASC industry expertise and increased focus to SIS strategic accounts.
Atlanta, GA – May 3, 2021 – Surgical Information Systems ("SIS"), the industry leader for business and clinical surgical software serving more than 2,200 ambulatory surgery centers (ASCs) and hospitals, welcomes ASC technology veteran Christopher Beavor as the company's Vice President of Strategic Accounts.
Beavor, who brings more than 25 years of healthcare IT experience to SIS, will focus on strategic relationships and accounts. SIS clients include 8 of the 10 largest ASC management companies. Beavor will collaborate closely with many of the ASC industry's leading organizations to support their multi-year strategic plans for technology and services as well as new strategic accounts evaluating a move to SIS Complete™, the latest in cloud-based ASC software solutions.
"I am thrilled to be joining the ASC software leader at a time of rapid growth and adoption of advanced surgical IT capabilities," said Beavor. "SIS's award-winning, comprehensive cloud-based solutions deliver the latest functionality, including patient engagement and physician mobile capabilities. SIS has unsurpassed experience addressing the unique needs of the corporate organizations that operate multiple ASCs. The company has architected cloud modules to work with all existing SIS ASC management solutions, which is a huge benefit to clients as they can phase in new technologies at their own pace."
Beavor most recently served as Chief Development Officer at Advantien Surgical Solutions. He previously spent 15 years as Senior Vice President of Development for HSTpathways, where he was a founding member of the management team. He has also held roles at Eclipsys, now Allscripts, and SourceMedical Solutions, now part of SIS.
"We are very excited to have Chris join the company and lead our ASC strategic accounts focus and team," said Tom Stampiglia, President and CEO of SIS. "He is an industry veteran and brings both ASC experience and a unique perspective to this important growth area for SIS. With many management companies in expansion mode and looking to technology to support these efforts, the timing is perfect for a trusted advisor like Chris to join us."
About Surgical Information Systems
Since 1996, Surgical Information Systems ("SIS") has been dedicated to providing surgical care providers with the solutions and services they need to deliver improved operational, financial, and clinical outcomes.
Focused exclusively on perioperative IT, the SIS award-winning product suite[1] is built specifically for the perioperative environment and includes ASC and hospital-focused solutions covering perioperative Electronic Medical Records (EMRs), Anesthesia Information Management Systems (AIMS), ASC business management, and business intelligence and analytics solutions. ASC services include revenue cycle management to complement SIS's software solutions.
SIS is a 2021 Top Workplaces USA and an Atlanta Top Workplaces 2021, award winner, chosen based solely on employee feedback gathered through an employee engagement survey issued by Energage.
For more information, visit SISFirst.com.
Media Contact
Emmy Weber, Chief Marketing Officer, Surgical Information Systems, Eweber@SISFirst.com
[1]Black Book Research Rankings – "Top Technology Solutions: Ambulatory Surgical Centers" March 2021, "Top Technology Solutions: Ambulatory Surgical Centers" February 2020, "Top Technology Solutions: Ambulatory Surgical Centers" April 2019, "Top Ambulatory Electronic Health Records Solutions: Ambulatory Surgical Centers" April 2018, "Top Electronic Medical Records/Electronic Health Records Vendors" April 2017, & "Top Ambulatory Electronic Health Records Vendors Comparative Performance Result Set of Top EHR Vendors," May 2016.
SIS, the SIS logo, Surgical Information Systems, and SourceMedical Solutions, Inc. are trademarks of Surgical Information Systems, LLC. Other company and product names may be trademarks of their respective owner.