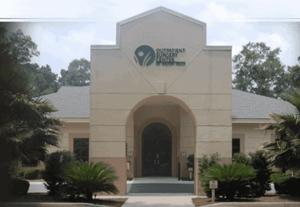 Scott Luba is director of business operations for Outpatient Surgery Center of Hilton Head in Hilton Head Island, S.C. The multi-specialty ASC uses the AmkaiCharts electronic medical record system. It recently underwent a survey by The Joint Commission.
Q: How did your ASC benefit during the survey as a result of your use of AmkaiCharts?
Scott Luba: The system cut down the surveyor's chart review time by a tremendous amount. After she reviewed the first two or three charts, she knew what she was looking to see in the charts was going to be in the charts. That's because AmkaiCharts requires us to enter information throughout the case, so she could see that we had to consistently document correctly in order to make the chart complete.
She could also see the surgical timeout was mandatory and that the EMR required us to complete it before starting the procedure. This was great for a Joint Commission surveyor to see, since the Joint Commission places such significance on the timeout. She also really liked the documentation for handoffs.
Since AmkaiCharts is cleanly laid out, it made it easy for her to follow the flow of documentation. Anything she was looking for could be found in moment or two, saving significant time from having to sift through paper charts.
Q: Your ASC switched over to AmkaiCharts from a paper system. What are some of the other ways your survey experience with an EMR differed from paper?

SL: The paper survey is just difficult. Surveyors will pull 30 charts at random, and when they perform an audit on them, you have no idea if everything you need to have is in those charts. You just have to hope the chart includes all of the necessary documentation. With an EMR, we were confident that the areas that needed to be addressed in the chart were accurately documented.
We have had issues with legibility of physician handwriting. The EMR removes this issue as it eliminates the handwriting from the equation while also allowing physicians to complete an H&P more quickly than they could on paper and be more comprehensive.
This latest survey experience has compelled us to have even more physicians adopt the EMR for more of their tasks. They're receptive to the idea since they can see the EMR allows them handle the required documentation more quickly and accurately than before.
Q: In what other ways did AmkaiCharts accelerate and simplify the survey process?
SL: More than anything, it gave the surveyor confidence that we were very focused on patient care. The adoption of AmkaiCharts brought with it all of the medical benefits associated with using an EMR, such as drug checking and allergy interactions — processes you just can't accomplish with a paper chart system. She could see that what we are doing with AmkaiCharts was ahead of the adoption curve for ASCs, and our use of the EMR demonstrated that we were a state-of-the-art facility, a modern ASC that is continually working to improve ourselves. The EMR carries through to everything we do here.