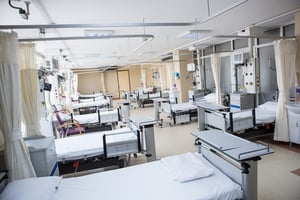 August 15 marks the 10th anniversary of National ASC Day, a day when surgery centers across the country promote awareness of their contributions to their community by opening their doors and hosting National ASC Day events. These events include health fairs, facility tours and media briefings that have helped educate thousands of people about the services ASCs provide.
Many of our ASC partners will be showcasing the benefits an EMR system provides. An EMR helps an ASC enhance patient safety and quality outcomes, improve OR and overall operational efficiency, ensure compliance, reduce costs and provides numerous other benefits to patients, physicians and staff.
If you have made the switch to an EMR, your community should know your ASC invests in tools and resources that support efforts to deliver the highest-quality care possible.
If you have not made the switch, now's a great time to find out how an EMR can help you provide safer and more cost-effective care. To demo AmkaiCharts, the #1-rated EMR for ASCs* from AmkaiSolutions, click here!
*Parsons School of Design, Institute for Information Mapping