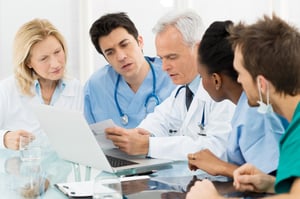 Daren Smith, RN, director of ASC solutions for Surgical Information Systems, will present the webinar "When a Physician Leaves: Strategies for Surviving and Thriving" as part of the Ambulatory Surgery Center Association (ASCA) 2018 webinar series.
The program is scheduled for September 11 at 1:00 pm ET. Topics covered during the webinar will include the following:
Strategies for proactive and reactive responses to volume loss
Importance of maintaining an ongoing succession planning effort
What to include in an effective succession plan
Barriers to physician recruitment and how to overcome them
How to leverage data to improve succession planning and recruitment
Smith will address attendee questions at the end of the program.
Nursing contact hours and Administrator Education Unit credit are available. To learn more and register, visit the ASCA website.
Note: This program and its recording are included with ASCA's 2018 All-Access Pass.