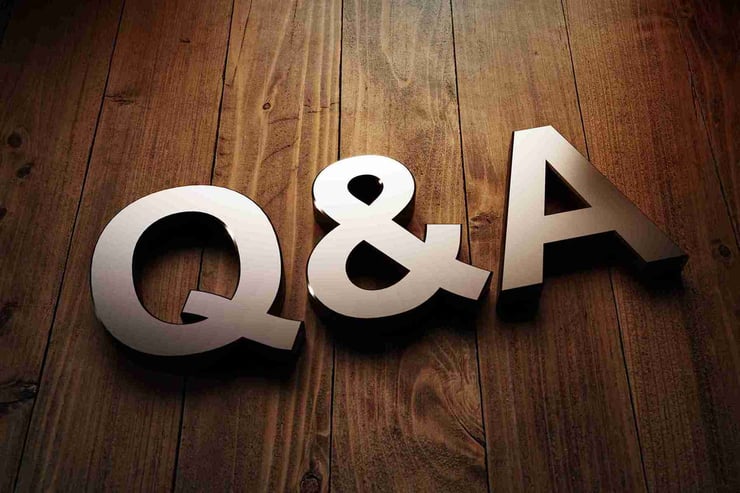 The Ambulatory Surgery Center Association (ASCA) is the national voice for ASCs. Its staff works to ensure the interests of surgery centers are represented on the federal level and develops a wide range of resources to help ASCs deliver excellent surgical outcomes and raise awareness of the surgery center industry.
We spoke with several ASCA representatives about some of the association's recent projects and how ASCs can benefit from them.
Q: ASCA recently released a flyer titled "What Is an ASC?" How can surgery centers leverage this new, free resource?
Kay Tucker, Director of Communications: The new flyer is the perfect tool to share with anyone learning about ASCs for the first time and anyone with basic questions about quality and cost savings in ASCs.
ASCs can download the flyer free from ASCA's Advancing Surgical Care website. They can then print copies and place those copies in their waiting room so that patients' friends and family members can learn more about the many benefits ASCs provide.
ASCs can also share print copies of the flyer, or the link to the online flyer, with their physicians to use with their patients who are considering undergoing surgery in an ASC. Any ASC that hosts a facility tour for one of their elected or appointed officials or participates in a community outreach program — like a local health fair or a day where ASC physicians provide free physicals for student athletes — should also consider sharing copies of the flyer with the members of their community they connect with during those events.
ASCA encourages all ASCs that use the flyer to include their facility's name and contact information on the copies they distribute.
Q: National Advocacy Day takes place next week (September 24). For ASCs not familiar with this event, what do they need to know?
Adam Parker, Manager, Grassroots and Political Affairs: ASCA's 2019 National Advocacy Day will bring together some of the strongest ASC advocates in the country to educate members of Congress about the vital role ASCs play in the U.S. healthcare system. Fly-in participants spend the day meeting with their representatives in the House and Senate, and staff in those congressional offices, informing them about the issues that are important to ASCs. For members of Congress who have not already taken a firm stance on an issue, hearing directly from their constituents in face-to-face meetings is often the single greatest influence on the decisions they make.
ASCA staff provide a briefing before National Advocacy Day that teaches participants about ASCA's legislative priorities and how to conduct a successful congressional meeting.
Q: Can you provide an update on key research related to ASCs that has been released in the past year?
Alex Taira, Regulatory Policy and Research Manager: Every year, we see amazing new clinical research that supports what we already know: For the right patients, ASCs are an incredibly high-quality, low-cost site of service.
We've recently seen an uptick in ASC-focused research looking at the safety and efficacy of total joint procedures, a particularly relevant area with the Centers for Medicare & Medicaid Services (CMS) proposing to move total knee arthroplasty to the ASC-payable list for 2020. For example, this study from Boston University and the Boston Medical Center found lower readmission rates and post-surgical complications in ASCs compared to other outpatient settings. Another study from Rush University Medical Center used portions of the Health Consumer Assessment of Healthcare Providers and Systems (HCAHPS) survey to assess patient satisfaction following inpatient and outpatient hip or knee arthroplasty. Unsurprisingly, the researchers found the most favorable patient responses following outpatient surgery in an ASC.
CMS has also proposed to move total hip arthroplasty (THA) off Medicare's inpatient-only payment list — the first step toward payment for ASCs. A recent study looked at almost 1,000 outpatient THAs performed by two surgeons over a five-year period. The authors conclude that THA can be performed safely in ASCs or hospitals, with no difference in 90-day complications, revisions, reoperation, readmission, or emergency department visits.
You can find an updated list of ASC-related research on ASCA's Advancing Surgical Care website.
Q: Annual ASCA memberships are up for renewal at the end of this year. Can you talk about why ASCs should renew if they're already members or become members of ASCA if they are not?
Mykal Cox, Associate Director, Membership & Business Development: Our members' investment in our association has allowed ASCA to help enact landmark legislation and regulatory policies that protect patient access to ASCs and continues to support ASC advocacy on Capitol Hill. Beyond advocacy, through education, networking, training, and regulatory compliance resources, ASCA provides our members with the tools they need to continue to provide top-quality patient care. Our members appreciate staying informed and have come to rely on ASC Focus magazine, our weekly Government Affairs e-newsletter and ASCA Connect, our online community where members connect daily, for the news they need.
Nonmember ASCs should become members for those same reasons. When they join ASCA, they get access to a network of support they lack now. They receive regular updates on happenings within the ASC community, and they can rely on a support team that includes ASC professionals across the country and the ASCA staff.
Since we believe in the value of our resources and that we have the resources all ASCs need, ASCA allows first-time members to join at an introductory rate. I would encourage those interested in learning more to call me at 703.836.8808, option 2.