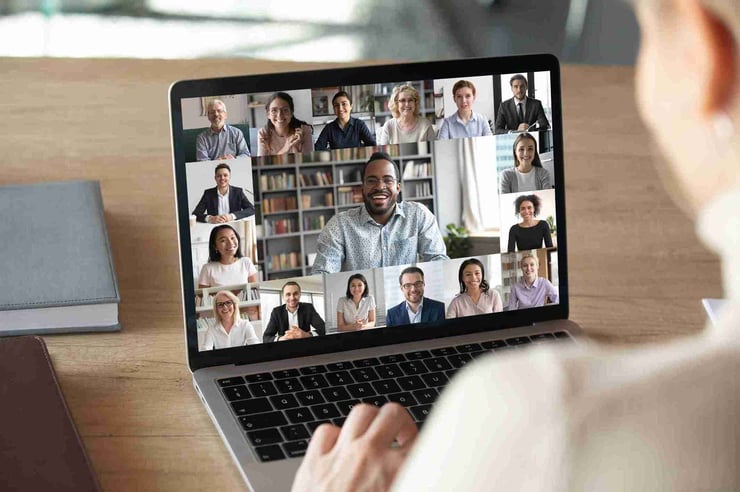 I'm a meeting person and given my role as Chief Nursing Officer, I get to attend many national and state industry conferences. Why? I thrive on educating, learning, and sharing how SIS solutions help ASCs. I also love to network and see industry friends.
The ASC industry provides no shortage of opportunities to attend meetings, including the ASCA conferences; Becker's ASC Review; Becker's Ortho, Pain & Spine; State ASC association meetings; AORN Surgical Expo and Conference; OR Manager; Surgery Center Compliance; OR Excellence (ORX), and many more.
But the world has changed since March when the coronavirus curtailed in-person conferences and travel, and while we are starting to see parts of the country working to re-open, new spikes are slowing down or preventing that progress. Industry meetings take well over a year to plan and as a frequent industry speaker I have been immersed with producing and delivering educational content for these now virtual events. It has been a learning experience as we all get comfortable with new meeting technologies, being on camera, and finding new ways to make the virtual presentations as engaging and informative as possible.
Now more than ever ASC staff need access to high-quality, timely, information and while it changes how we are all used to attending meetings, there are benefits to the virtual events. The content is usually available to go back to and watch after the actual dates of the event. While I recommend that you block time to attend the sessions and get your continuing education credits; it is nice to be able to see all the presentations you want to. Often during in-person events, you must make trade-offs between sessions you really want to attend. Many continuing education accreditation bodies are now allowing for on demand content to be available for contact hours at any time, which is fantastic news and helps to solve a long-standing challenge of getting your needed hours in during a calendar year.
Another benefit is that you can learn about the latest products and services for the ASC market by visiting the tradeshow section of a virtual event or visiting the web pages of the sponsors. Remember just like at the live events, the sponsors are putting a lot of time and energy into making it easy for you to see the latest technologies and products and their support helps to keep the cost of attendance affordable for the meetings. In a virtual event, you can visit the vendor areas of the event at your leisure and not during a frantic short window of time which often happens during the live meetings.
Web-based meetings of all kinds are my new normal these days and hopefully you are all are starting to get comfortable with your camera on as well. While we all are missing the personal interaction that comes with in-person meetings, a small thing like seeing the person that you are speaking with goes a long way in today's environment.
As I think about how much meetings have changed for me this year, it makes me wonder what the future of ASC in-person meetings will be. Will people return to live meetings? Will ASCs let staff travel? That's a BIG unknown. Will people adapt to getting remote education and prefer that mode of learning? I don't have a crystal ball but I'm hopeful that many meetings will return to in-person or a hybrid of in-person and virtual for 2021, but for now I'll be here educating and supporting our ASCs as we all figure that future out together.