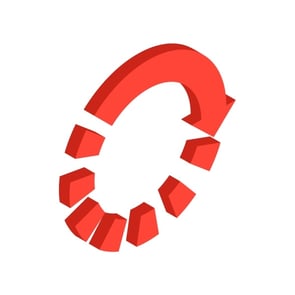 Did you know that the word "value" appears in Title III of the Affordable Care Act 214 times? Clearly, the idea of value-based healthcare is at the forefront of our industry today, and it's changing the way many things work in the outpatient segment – including revenue cycle management.
There is a sense that revenue cycle management is more difficult in the advent of value-based payment models. But the reality is that it's not necessarily more difficult; instead, it's different. In the value-based environment, patients are still present for care and physicians still provide treatment. And within each step of the care process, there is still a need to carefully manage the revenue cycle.
As our system adapts to the value-based model, we offer a few things you should be doing, asking, and watching out for to make sure your revenue cycle management processes are evolving along with the industry:
Keep a close eye on regulations
Every major change in healthcare has been driven by government. So keep your eye on legislative reforms (or work with a partner who can) to stay abreast of coming changes that can affect how you do business and collect and account for revenue.
Find your sweet spot

It's not about being the best at everything; it's about positioning yourself appropriately in the market. Here's a hypothetical: if you only perform one arthroscopic knee surgery every six months, chances are you won't be recruited to a network to perform that service over someone who does 20 a day. Further, you're likely spending too much overhead on a procedure that you barely perform. It would make more sense for you to focus on a specialized set of procedures that allows for repetition and economies of scale. That repetition also signals expertise and quality to potential partners and patients.
Collaborate and communicate your value
Reach out to delivery members and patients to help them understand what you do and how you provide the best care for your patients. Reach out to other providers who are experts in complementary procedures to build a network known for its quality and value. Position your facility as a leader in your community. It's not just good marketing for your business, but also good for promoting the best in class care to your community constituents and earning steady referrals.
Understand your costs
Activity-based costing is an increasingly important part of the revenue cycle management equation. Whether you're in a risk-transfer, pay-for-performance, or bundled payment model, you'll need to understand the costs related to each type of procedure and specialty. This will enable you to compare reimbursements and manage costs in a proactive way.
Because of the shifting landscape, you may not be able to continue your current revenue cycle processes and have the same success as you did under the fee-per-service model. And while there is no "silver bullet," if you can understand your specific situation (read: data and KPIs), you can use that knowledge along with your unique mix of resources, people, and technology to figure out new approaches that will work for your facility.
Challenge yourself to hone in on the best ways to both control your costs and create an excellent patient experience to flourish as things continue to evolve. Those that are willing to adapt will be better equipped to succeed in the value-based world.
How is value-based healthcare changing the way you approach revenue cycle management?