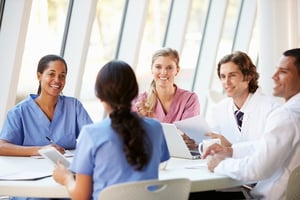 Staff orientation in an ASC is more than just a requirement of state and accreditation surveyors. It is vital to delivering quality care, promoting safe practices, encouraging teamwork and securing buy-in of an ASC's mission and culture. Missteps during the orientation process can jeopardize safety, compliance, the ability of a staff member to effectively fill a position and the desire for the new employee to remain with the ASC.
In this post, originally published by the Association of periOperative Registered Nurses (AORN) on February 13, 2018, Ann Geier MS, RN, CNOR, CASC, shares six dos and don'ts ASCs should know to help ensure they provide an effective orientation process.
Click here to read the full article.